Good news, everyone: I've decided to devote today's column to the most outdated, obsolete, antiquated relic of the entire automotive industry.
But before I get started, I already know what you're thinking: You're going to write an entire column about the Nissan Frontier?!
And I admit, the Nissan Frontier is indeed fairly old-fashioned. So old-fashioned, in fact, that the owner's manual includes a three-page section entitled: "Headlight Operation: Models Equipped with Kerosene Lamps." Other completely true Frontier facts you can tell your kids: the Frontier's bed was specifically designed to fit the most advanced infotainment system of its day, the harpsichord. Also: it's named the Frontier because Lewis and Clark used an SV King Cab model as a support vehicle when they explored the American frontier in 1804. (According to trip notes, Sacagawea was especially impressed with the Frontier because it provided comfort, shelter, and room for her harpsichord.)
But the truth is, I am not going to sit here and insult the Frontier for an entire column, largely because the designer – reportedly a true American hero who helped us secure several important enemy beaches during the Spanish-American war – could read it and take great offense. So instead, I'm going to discuss concept cars.
For those of you who don't know anything about concept cars, allow me to clue you in on the current situation. Here's how it works: at every major auto show and also the Chicago Auto Show, automakers reveal new products. Some automakers reveal production cars, which you will soon be able to purchase at your local dealership and drive on your local roads. And some automakers reveal concept cars, which typically do not include door handles and only occasionally have a windshield.
G/O Media may get a commission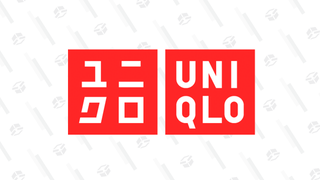 Year-round basics
Uniqlo Summer Sale
For more information on the subject, I'm going to refer you to my all-time favorite concept car, which was revealed by Mercedes-Benz just a couple of weeks ago at the Detroit Auto Show. It's called – this is its actual name – the "F 015 Luxury In Motion," and it looks like an art sculpture that a university would attempt to install in a public place over the protests of its students.
As you climb inside the F 015 Luxury In Motion, you quickly notice that it includes everything you would expect to see in a modern, state-of-the-art office conference room. Seriously: there are wood floors. There are swivel chairs that face one another. There are screens all over the interior, including on the door panels, where you can make presentations and show charts. And there is a desktop printer that requires an $80 ink refill every eleven hours. OK, I made that last part up, but the rest are true.
So, you might be wondering, if this concept car is so chic and modern, why the hell do you think concept cars are outdated and old-fashioned?
The answer is: because nobody cares about concept cars anymore.
To prove my point, let's go back to a time when people got really excited about concept cars. It was the 1950s and 1960s, when concept cars were all the rage. What happened back then was, you'd see a concept car at a show, or in the news, or on TV, and you'd get all excited. "Gall-dangit!" you'd exclaim, as your extra-tar cigarette dropped from your mouth to the asbestos-lined floor. "Those Pontiac boys sure are up to something!" And then you'd purchase a home for $6,000, because that's what stuff cost back in the 1950s.
Really, though: concept cars used to be a huge deal, decades ago. While a new production car was cool, a new concept car previewed technology that was still a few years away. The 1960 Buick shows us what's HERE today, you'd think, as a child of the 1960s. But the Buick Concept shows us what WILL be here in 1967! And then you'd run home and put baseball cards in the spokes of your bicycle wheels.
I think concept cars went wrong sometime in the 1980s. Automakers got so caught up in previewing cool technology that they forgot this technology was actually supposed to make it into a vehicle. The absolute low point came in about 1990, when Oldsmobile created this cool aerodynamic concept sports car called the Aerotech – which A.J. Foyt drove 257 miles per hour on a test track – at the same time their production lineup included the Cutlass Ciera with a 3-speed automatic and a blue velour interior.
So now, when you launch a concept car, the reaction is precisely as follows:
1. You stand up there and excitedly discuss how your cool new concept car has lasers for wheels, and reinforced tissue paper for doors, and a built-in baby-changing station, and its environmental impact is so minimal that you've brought a baby seal on stage to say a few words about the design process.
2. Approximately fourteen industry insiders read about the car in AutoWeek.
3. The car goes completely unnoticed by the general public.
4. The designer of the Nissan Frontier has an "accident" in his adult diaper.
The problem is that too many concept cars have lied to us over the years. There was the Cadillac Cien, a cool supercar concept that never saw the light of day. The Cadillac Sixteen, a full-size luxury sedan that never happened. The Mazda Furai, an awesome race car concept that never made it past one unit. The Ford GT90, a now-dead modern take on the GT40. The Jeep Hurricane. The Mercedes C111. The Ford Bronco. The Chrysler ME-412. The Plymouth Pronto Spyder. There's Infiniti, the worldwide leader in concept cars, who has created seven different concept vehicles in the last three years – none of which have seen production. And then there's the bizarre Tokyo Auto Show, where automakers show concept cars with names like "Happiness Emporium" and features like a built-in washing machine for handbags.
So today, when we car enthusiasts see a concept car, we think two things. Number one, we assume there is absolutely no way it'll ever reach production. And number two, we laugh at the ridiculous styling and the over-the-top futuristic equipment. Meanwhile, the general public stopped paying attention years ago. And do you blame them?
Of course you don't blame them – and that's because the concept car is stupid and useless. These days, it's a way for automakers to grab headlines they don't deserve by rolling out technology they can't mass-produce. Car enthusiasts don't buy it. The public doesn't care about it. And so I propose a general moratorium on concept cars, or at least a little more honesty about each new vehicle when it's revealed. For example: instead of the "F 015 Luxury In Motion", how about the "F 015 Giant Jellybean That Doesn't Conform to a Single Government Regulation"? I bet the public would read about that. I know I would.
@DougDeMuro is the author of Plays With Cars. He owned an E63 AMG wagon and once tried to evade police at the Tail of the Dragon using a pontoon boat. (It didn't work.) He worked as a manager for Porsche Cars North America before quitting to become a writer, largely because it meant he no longer had to wear pants. Also, he wrote this entire bio himself in the third person.