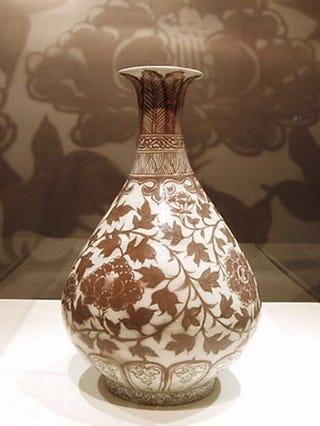 China's Ming Dynasty lasted from 1368 to 1644 and was one of the most powerful and socially influential ruling governments in history. Under their rule China went from a loosely tied land ravaged by Mongol hordes to a civilized, orderly society developing art and music, undertaking huge works projects like the Forbidden City and building a vast Navy. Unfortunately in Western cultures the entire era is almost exclusively known for its development of finely crafted porcelain pottery. The Ming vase is the standard bearer for very expensive, very delicate things you don't want to break, because you can't uncrack a Ming vase. Fortunately for craznoe, the Armco barriers at the Nurburgring stand up to abuse a little bit better than a Ming vase as he tells us the story of riding shotgun as the car he's in gets far too friendly with the wall, but not too friendly to cost $5,300 worth of repairs:
I've had the distinct pleasure of leaving my mark on the armco of the 'Ring. I was in the passenger seat of a "follow the leader" instruction session with RSR (located by the track entrance in Nürburg) when we lost radio communication, my buddy (on his first lap of the 'Ring) came into a corner too hot, put it sideways and we slid out to the interior of the track and kissed the wall (as shown in the picture).

Luckily, the track officials decided that we hadn't damaged the armco enough to warrant a replacement. We were told the minimum fee (using an example very similar to what was posted) would be ~ 1500 Euro. We got away with some frame welding and a bumper for 300 Euro. Could have been much worse.

Also - For you guys that dream of doing laps on the 'Ring, find a group that offers rentals with track insurance. I personally used RSR Nurburg ([www.rsrnurburg.com]). The max deductible of 4000 Euro might seem daunting, but an incident like this post shows how quickly costs on this track can run up. Reply
A good story and a public service, now that's why it's the comment of the day.
(By the way, the vase above sold for $10,122,558 after taxes in 2006)