As I write this, journalists from CNNMoney are attempting to do what the New York Times failed to do: drive from Washington to Boston in a Tesla Model S, making use of the company's innovative Supercharger stations along the way. Will they pull it off?
CNNMoney staffers Abigail Bassett and Peter Valdes-Dapena are currently driving the same route that Times reporter John Broder attempted last month. In case you haven't been following things, Broder said the car wasn't up to the task and ran out of juice along the way, but Tesla chief Elon Musk said Broder purposely rigged the test and lied in his story. 
As many people have said, the only way to know if Broder's attempt was legit or not is for other journalists to do the same. That's what Bassett and Valdes-Dapena are doing right now. (I'm in D.C. too and I'm a little sad I wasn't invited, but I think I'll get over it.)
G/O Media may get a commission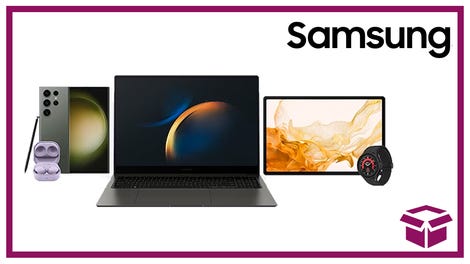 24 hour deals
Discover Samsung - Daily Deal
Broder's story claimed the car's range was hampered by cold weather. He did his drive on January 23 and 24. On those days, the high temperatures were around 28 degrees in D.C., 21 in Newark, 20 in New York and 24 in Connecticut, according to Weather.org.
Today, the high should around 50 in D.C., and New York, as well as around 45 in Newark and 42 in Connecticut. In other words, it's quite a bit warmer than when Broder did his drive. Will it be an apples-to-apples test? Probably not, but no two drives are ever identical. 
We'll certainly be following these two to see if they pull it off, and you should too. 
Photo credit Tesla