It seems that last year, General Motors revised its tow ratings downward for the 2014 GMC Sierra and Chevrolet Silverado. And now that move has led them to be the target of at least one consumer lawsuit.
On December 11th, truck owner Richard Quintero's California law firm filed a class action suit against GM over the move. The lawsuit "accuses GM of breach of express warranty, negligent misrepresentation and of violating California consumer protection laws and seeks to represent all owners and lessees of the two truck models," reports Law360.
Quintero said in the suit that he went to buy a 2013 GMC Sierra but decided to wait for a '14 when he learned the newer truck had a higher tow rating.
Quintero's complaint is that after he'd bought the truck, he got a notice from GM saying the company had "had miscalculated the trucks' towing capacities and that the actual amount they could tow was about 2,000 pounds less than advertised."
He wasn't the only customer to be understandably upset by this, and some went back to their dealers or local business bureaus to get some kind of restitution as discussed on forums when the announcement was made last year.
G/O Media may get a commission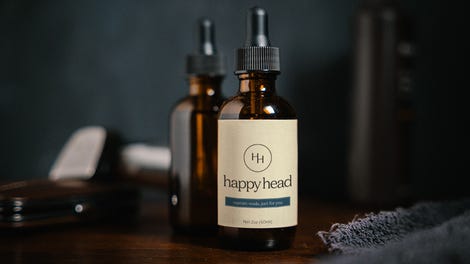 To see what's being referred to specifically, all you have to do is look at a GM truck owner's manual from early 2014 and compare it to one from later that year.
As you can see on around page 334 to 336 of the manuals, there are discrepancies on maximum trailer weight capacity on trucks with the 5.3-liter V8 and 3.08 gear ratio. Some 4.3-liter V6 vehicles were affected as well, and some ratings actually went up.
(By the way, this is not the same as when General Motors downgraded some of its tow ratings for their 2015 model year trucks to reflect adherence to the J2807 standards of measurement.)
As to whether this issue was a typo in some document printing or an actual issue with the brand's capacity certification, GM officials wouldn't say. Company representatives informed me they cannot comment on pending litigation.

The Boucher LLP law firm representing consumers here was not exceptionally specific either, but they did say the suit was the result of months of investigation and that they are effectively representing all customers who purchased GM trucks that fell victim to this post-sale tow-rating correction.
The firm says GM's error is a "significant misrepresentation" that "impacts the performance and value" of the trucks in question.
Anybody who's ever seen a truck commercial knows how critical towing capacity comes into play in marketing. I've always said the statics you see thrown up on a pickup truck TV spot are inherently misleading, even if they're technically correct, but when they're later redacted? It's not hard to see how someone might make the leap to calling that "false advertising."
As of December 15th, Boucher LLP told me they see two possibilities for restitution; "fixing" the trucks in question to bring them up to originally advertised spec, which the firm acknowledged was likely impossible, or "getting people into trucks they were promised."
Boucher LLP and General Motors have not yet begun deliberations, nor has GM confirmed who would be representing them as of December 16th.
If this ends with the owners of the "re-certified" trucks in question end up being awarded cash compensation, this case has the potential to set a precedent for the cash value of towing capacity.
If nothing else, I hope it reminds automakers to triple-check what they certify their vehicles to do.
Image via GM
---
Contact the author at andrew@jalopnik.com.