Walter de'Silva, head of Volkswagen design, has reinterpreted a Leica camera to the tune of $26,500. He's not the first car designer to venture into camera design. In the red corner is Giorgetto Giugiaro of Nikon and supercar fame.
Know that red line on the handgrips of Nikon single-lens reflex cameras? They're the handiwork of Italdesign's Giorgetto Giugiaro, perhaps the most profilic car
designer who's ever lived, who was hired by Nikon in 1980 to design the F3 camera body.
Giugiaro is rather unique for the wide gamut his output spans: he is equally responsible for crazy '60s supercars like the De Tomaso Mangusta and for affordable Euro superminis like the Fiat Panda. And for that stainless steel union of factory scam and movie prop known as the DeLorean DMC–12. This also means you don't have to go crazy if you want to own a Giugiaro-designed object. Neither an old Fiat nor an old Nikon will cost more than a few hundred dollars.
G/O Media may get a commission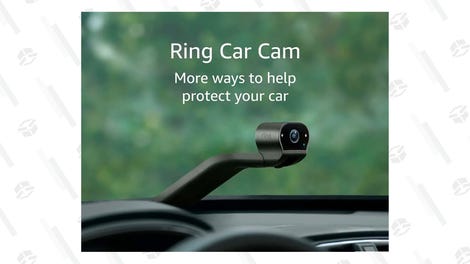 Fellow Italian Walter de'Silva has taken a different approach. He made his name in the mid-'90s with his Alfa Romeos, then was hired by VW head honcho Ferdinand Piëch to breathe some life into VW's Barcelona outfit Seat, which is Catalan for
"completely unrecognizable, vaguely European cars entirely without style or character." He must have pleased Piëch: in less than three years, Seats were somewhat recognizable and de'Silva was put in charge of Audi. He has since ascended to oversee all design for the Volkswagen Group, a conglomerate which includes everything from Škoda to Bugatti.
De'Silva's move to Germany has now resulted in a Giugiaro-esque parallel as he was commissioned to design a limited edition of Leica's M9 camera, the company's current version of the 56-year-old M mount rangefinder. De'Silva's M9 is a gray slab of titanium with a leather loop for your index finger, a very fast 35mm lens, and a price tag which reads $26,500. A total of 500 examples will be made.
It is very beautiful, but it is also one of those cameras that rich non-photographers who like to get photographed holding a Leica buy. You can acquire a Leica or a silver Walter de'Silva-designed object for much less. Take this:
It's the fabulous insectile-arrowlike Alfa Romeo 166 four-door, it comes with Alfa's mellifluent 3.0-liter V6, and you can get one in Europe for around $3000. Of course you'll then have to procure a container, have it shipped to America, and find an Alfa Romeo mechanic to keep it on the road. Even if you then ebay a used Nikon F3 to take a nice photo of your 166 in the sunset, you'll still be well within $26,500. Try that with a de'Silva camera and a Giugiaro car.
Photo Credit: Leica Camera AG, Sebastian Castro, eelviss, Alfa Romeo