According to patent filings unearthed today, Chrysler's getting a new, winged logo just in time for their new Fiat overlords to provide the brand direction. The new logo, along with a Mopargasmic timeline of Chrysler logos, below.
The original Chrysler logo, which vanished after 1954 from all but 1955-1956 Windsors, C300s, and 300Bs with manual transmissions and reappeared in 1994, is a rendition of a wax seal with ribbon affixed at the lower right.
The thunderbolts above and below the name are actually "Z"s, a tribute to the prototype built before Chrysler took over Maxwell, which took the name "Zeder" from chief engineer Fred Zeder. (At the time, Chrysler was trying to keep development of the new car and his involvement in it a secret, possibly still upset about the loss of the car that was supposed to be the first Chrysler. This car design was sold to Billy Durant as a liquidated asset in the Willys-Overland bankruptcy; Durant eventually built this car under the Flint name.) [via Allpar]
G/O Media may get a commission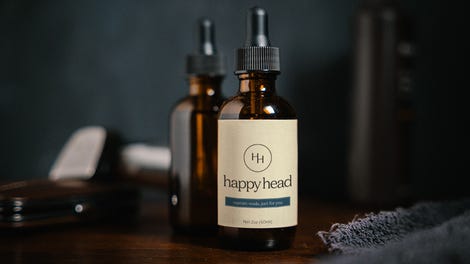 From 1955 to the early 1980s, various stylized coats of arms appeared as Chrysler logos, none of which are believed to be the Chrysler (originally Kreussler) family crest. For example, this 1950s New Yorker boasted a coat of arms. [via Allpar]
Starting in the 1980s, Chrysler adopted "modernistic" logos in print materials and on some car nameplates.
During the "rebirth" of Chrysler in the late 1990s, the Chrysler "seal" logo was installed in wings.
After Cerberus bought Chrysler, Trevor Creed was let loose on the traditional pentastar.
And now, we have a new, more Aston Martin-like logo — and frankly, if this thing's correct, it'll look like complete crap. [USPTO via Autoblog]