Chrysler just announced plans to stop production for at least a month. Did anyone else notice they wouldn't commit to coming back?
In a statement from Chrysler, the company acknowledges the Carpocalypse and explains all 30 of the company's plants will be idled on Friday, December 19. But rather than giving a specific date for returning the release merely states:

"Chrysler manufacturing operations... will not return to work any sooner than Monday, Jan. 19, 2009." (emphasis added)
While we assume the company will come back at some point, maybe in order to produce its not-so-mysterious future vehicles, it does make the situation sound even more dire than even we could imagine.
G/O Media may get a commission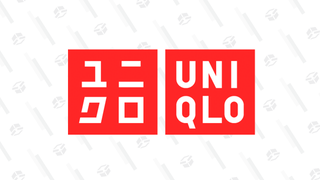 Year-round basics
Uniqlo Summer Sale
In reality, this will probably allow the company to avoid bringing production of cars they have way too many of online until/if demand increases. It will also allow the company to completely scuttle certain lines altogether.
Or they've almost completely run out of money.
The carefully and eerily worded press release below.

Chrysler LLC Adjusts Production as a Result of the Deteriorating U.S. Credit Crunch

Auburn Hills, Mich., Dec 17, 2008 -

Due to the continued lack of consumer credit for the American car buyer and the resulting dramatic impact it has had on overall industry sales in the United States, Chrysler LLC announced that it will make significant adjustments to the production schedules of its manufacturing operations. In doing so, the Company will keep production and dealer inventory aligned with U.S. market demand. In response, the Company confirmed that all Chrysler manufacturing operations will be idled at the end of the shift Friday, Dec. 19, and impacted employees will not return to work any sooner than Monday, Jan. 19, 2009.

Chrysler dealers confirmed to the Company at a recent meeting at its headquarters, that they have many willing buyers for Chrysler, Jeep® and Dodge vehicles but are unable to close the deals, due to lack of financing. The dealers have stated that they have lost an estimated 20 to 25 percent of their volume because of this credit situation.

The Company will continue to monitor the production schedules of its manufacturing operations moving forward.
[Source: Chrysler, Photo: IIHS]