A few months back when Chris Bangle took a moment to shit-talk to his competitors, the former BMW design chief drummed up anticipation for a new car he'd been working on, saying the design was so "liberating" it made one of his designers physically ill. This week, Bangle introduced that car, called REDS, and he really wasn't kidding around. Look at this thing.
Ahead of the LA Auto Show, Bangle shared some details about the car with The Verge—in particular that it's going to be produced by a new Chinese company called REDSPACE.
It's 9.7 feet long, shorter than even the first British Mini, and like that car it's a triumph in maximizing interior space. Bangle thinks it'll be an ideal car for city drivers who want the comfort of a luxurious ride, while taking up as much space as a Smart Car. It's almost cartoonish, but I love how it looks.
Here's how he described the thought process behind the design, from the Verge:
"In the megacities in China, we learned that traffic is at a standstill there an awful lot," Bangle says. "We found out that particularly young people don't have the same availability of private space to themselves that you might expect in other places." Grappling with the concept in Chinese culture referred to as the "fourth space," they began to think how the car could be used. "There has emerged this idea in China of a 'fourth space.' They say that there is the one space that is your home, the one that is your office and then a third space that is often noted as being the social space — like coffee shops. This is what Starbucks is trying to be. It's the space where you meet other people. The fourth space is "your space", a place you configure for your needs and even share when you want. This is REDS."
G/O Media may get a commission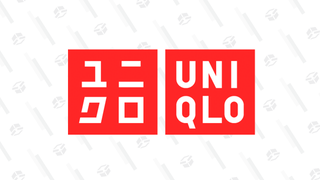 Year-round basics
Uniqlo Summer Sale
The car can seat four, with an additional jump seat for a fifth passenger when REDS is parked. The layout's aimed at creating a "socializing atmosphere" for "working, chatting, watching films, or playing video games," Bangle's team says. Maybe you'd like to hold a meeting in your car, I don't know.
But the idea of creating a welcoming personal space comes through in the interior. The driver's seat can rotate into a reverse position, for instance, when the door is shut.

This is how Bangle envisions squeezing three people inside.
A 17" screen sits to the driver's right, and it'll retract in size while driving by two-thirds, with the aim to avoid interfering with sightlines. The wraparound effect gives it a compact cockpit, almost like you'd be sitting in a simulator.
Beyond stuffing four people inside, the spacious interior behind the rear seat can hold a folding stroller and a large suitcase, according to Bangle's team. For something that takes up so little space, the layout here is remarkable.
I'm not exactly crazy about the notion that cars should be transformed into a space that extracts as much efficiency as possible out of us (should we really be goaded to work during a drive?), but a compact, sleek electric car that's eminently comfortable makes total sense for city drivers.
Bangle wants to emphasize the interior, but the REDS' boxy design is equally striking. It features "Cartesian" sliding doors, and the roof extends about a half-foot forward to block rain. That sloping windshield is intended to minimizing sunlight exposure and keep the car cool, Bangle told Verge.
Specs—specifically, the car's range—aren't immediately known, but Bangle told the news outlet, "As far as I can tell from where we are in our performance data, it will not only have excellent range, but it will also have really excellent acceleration."
Bangle told Verge that REDS is no joke and moving toward production, but no timetable's specified. I just want to know what specific part of the design made his staffer ill. I think this thing is rad, and that person needs to cowboy up.