Good Morning! Welcome to The Morning Shift, your roundup of the auto news you crave, all in one place every weekday morning. Here are the important stories you need to know.
1st Gear: Defending The Chinese-Made Buick
More than a few people are likely to freak out over the prospect of a Chinese-made Buick Envision being sold in the U.S. Guess what? Deal with it, says The Detroit Free Press, because the economics of production don't justify it being built in two places and it hardly threatens General Motors' other U.S. operations:
Buick's a global brand. It sold more than 900,000 vehicles in China last year, compared to about 225,000 in the United States. If Chinese drivers didn't admire Buicks and aspire to drive them, the brand would be as dead as Hummer, Oldsmobile and Saturn.

American drivers who like Buick – and the brand has its best lineup in decades today – should be grateful to those Chinese buyers, and they should look forward to the Envision. To the extent that the Envision will make the whole brand healthier, the assembly workers who build the Buick LaCrosse in Detroit/Hamtramck, Enclave in Lansing and Regal in Oshawa, Ont., should also welcome the Chinese-made SUV. The Envision doesn't compete with the other Buicks, and every one sold makes the brand and its dealers stronger.

[...] "This is not a signal that U.S. vehicle production is moving to China," Brinley said. "Buick's center of gravity has shifted. We will see more Buicks imported, from China and elsewhere, but GM's North American production is largely staying here."
2nd Gear: Rental Car Madness
For decades the American automakers used rental car fleet sales to bolster their sales volumes, but it tends to be a profit-eroding practice. Automotive News reports that increasingly, Ford and General Motors have moved away from that habit, but Hyundai and Kia are picking up the slack:
Ford's rental business likewise is downsized from years past, despite a 23 percent jump this year through November. Rentals accounted for 11 percent of Ford's sales through November vs. 15.4 percent for all of 2012.

For both companies, the shift reflects revitalized car lineups that are better able to compete with Asian rivals for retail customers. It also shows their reluctance simply to keep their factories running regardless of demand and a stronger emphasis on resale values and brand health, analysts say.

Hyundai-Kia's surge in rental business, meanwhile, coincides with a tough market for car sales. As consumer demand shifts to pickups, SUVs and crossovers amid lower gasoline prices, the market shares of the car-heavy Korean brands are under pressure, says Jessica Caldwell, an analyst for Edmunds.com.
G/O Media may get a commission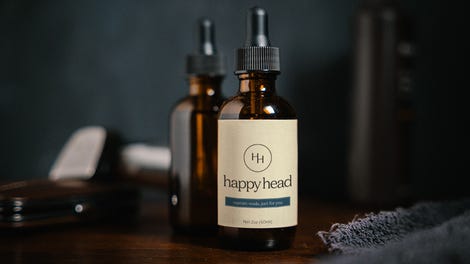 3rd Gear: The Escalade Paradox
What do you do when your most desired, most profitable model represents everything your brand is trying to move away from? Cadillac's trying to figure that out. Via Automotive News:
The Escalade's success since its spring 2014 redesign has given Cadillac and its dealers a glimpse of what life could be like under the long-term vision laid out by brand chief Johan de Nysschen. Restrained supply and tight inventories. Low incentives. Organic demand driven by desire, rather than the deal.

But the fact that Cadillac's most successful vehicle is also furthest from the brand's core performance mission is a paradox that makes Cadillac executives uneasy. While recently planning a new Escalade advertising campaign, marketing chief Uwe Ellinghaus worried that spotlighting the girthy SUV might undermine all the work that Cadillac has done over the past few years to burnish its performance credentials.

"As much as I want to feature that it is a great-looking and -driving car, and it's a cool Cadillac and we're proud of having it, ... we must avoid the impression that this sets the direction for Cadillac as the brand," Ellinghaus said in a recent interview.
4th Gear: Ford's Fancy New Shuttles
Ford today is launching an on-demand, "Uber-like" shuttle service of customized Transit vans for its Dearborn employees. But it's not just a convenience thing; it's a pilot program for possible future mobility programs outside Ford's offices, reports The Detroit News:
The goal of the employee-only pilot is to one day expand it and potentially sell the service to companies with large campuses or with multiple locations in big cities. Unlike Uber, which offers just the phone application, Ford could have the ability to offer the entire service, including the software and the vans.

The shuttle is one of Ford's 25 mobility experiments, announced by Ford President and CEO Mark Fields last January. The experiments cover everything from car-sharing to parking spot-finding apps. Last summer, the automaker moved from the "experiment" phase to the "pilot" phase for a couple of the experiments, including the GoDrive car-share service.
5th Gear: VW Blames 'A Small Group' For Dieselgate
Despite how the planning behind Volkswagen's diesel cheating began way back in 2005, the company has all but entirely absolved its board of directors from being responsible. Amazing how that works! Here's Reuters:
Volkswagen (VOWG_p.DE) said on Thursday only a small group of employees was responsible for cheating U.S. diesel emissions tests and there was no indication board members were involved in the biggest business crisis in the carmaker's history.

Chairman Hans Dieter Poetsch said investigations into the affair were going well, but the scandal was the result of a "chain of errors" and it would still take months to say which individuals were to blame.

Europe's biggest motor manufacturer said it had agreed steps to improve oversight of engine-software development to avoid any future emissions test manipulations.
Reverse: Brickyard!
Neutral: Do Chinese-Built Cars Concern You?
Cars built in China seem like the way of the future, and if they can meet U.S. safety and emissions regulations, why not? Of course, American auto workers probably look at the Envision and get a little nervous.
---
Contact the author at patrick@jalopnik.com.