This is the Morning Shift, our one-stop daily roundup of all the auto news that's actually important — all in one place at 9:00 AM. Or, you could spend all day waiting for other sites to parcel it out to you one story at a time. Isn't your time more important?
---
1st Gear: China August Auto Sales Up 8.29%
Bloomberg's reporting that China's August automobile sales rose 8.29% month-on-month to 1.38 million units, up 4.15% from a year earlier, the Ministry of Industry and Information Technology said Friday. Automobile output reached 1.39 million units in August, up 6.66% from July and 8.72% year-on-year, according to a statement posted on the MIIT's website. The August figure brought auto sales for the first eight months of 2011 to 11.98 million units. Automakers have been making efforts to reduce their inventories after the government ended incentive programs and imposed new limits on car purchases at the beginning of this year.
---
G/O Media may get a commission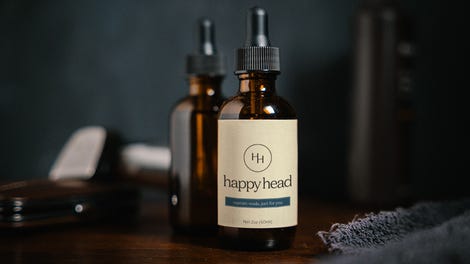 2nd Gear: Saab To Appeal Swedish Court's Denial Of Their Protective Embrace
Saab said it would appeal a Swedish court's refusal to grant it protection from creditors, a move that clears the way for labor unions representing unpaid workers to petition for bankruptcy and reclaim unpaid wages. The troubled car maker had sought protection in a last ditch attempt to buy time to secure funding, after having struggled with its finances for months and halted production in April. In its ruling, Vanersborg district court said on Thursday that Saab's application didn't fulfill the legal requirements for protection from its creditors, and it questioned the viability of deals the company had signed with two Chinese companies to obtain financing. Saab's application, which was submitted Wednesday, is similar to a Chapter 11 filing in the U.S. Saab said it was disappointed in the ruling and plans to appeal. Good luck on that.
---
3rd Gear: Toyota Gives FT-86 A New Paint Job
Toyota will show an updated FT-86 concept car at the 2011 Frankfurt motor show starting next week. It's issued this teaser video showing a few snatchshots of the new rear-wheel drive sports car. No, it's not the final version — it's just a new paint job. We'll have to wait until the Tokyo Motor Show at the end of November for the finished production car.
---
4th Gear: Eterniti Motors Hemera: A New, Obviously Necessary Luxury Crossover
Late last month we learned London-based Eterniti Motors, a newly-announced luxury automotive brand, would unveil a brand-new luxury crossover. It's called the "Hemera" — and here it is. Because, you know, the world needed another new luxury crossover. Somebody shoot me now. Please.
---
5th Gear: A Bait And Switch
Los Angeles authorities have arrested three men who allegedly stole a car featured on the reality TV show "Bait Car." The car is rigged to record potential thieves using a hidden video camera and to trap them in the vehicle until officers can show up to arrest them. But on Aug. 8th there was a mechanical malfunction that allowed four men to steal the sedan at La Brea Avenue near 30th Street and drive off instead of getting trapped. The vehicle is used by an auto-theft task force of the California Highway Patrol, the Los Angeles Police Department and the Los Angeles County Sheriff, said LAPD Cmdr. Andy Smith. "Bait Car," which runs on cable network TruTV, films some of the task force's cases, but it's not clear whether crews were filming the day the car was stolen. Which is a shame, because that could have been really funny.
---
6th Gear: Kia "GT" Concept Still Shockingly Sexy
New shots of Kia's shockingly sexy concept car to be unveiled at next week's Frankfurt Motor Show have popped up on an Italian car blog. They also look to finally reveal a name, and it's not "Veredus" as Car and Driver had initially thought. Based on the license plate, the rear-wheel-drive sedan will actually be called the GT.
---
Reverse:
⏎ Goodbye PUTC. It's Time to Take a New Road. [PickupTrucks.com]
⏎ In case you missed it last night, the Chevy Camaro ZL1 will get 580 HP. Here's nine other things you should know. [Jalopnik]
⏎ When To Ride A Vespa: When New York City Is On High Alert [Forbes]
⏎ Can you drive a manual transmission? [Wall Street Journal]
⏎ Daimler Mulls Future of Maybach Amid Slump. [Bloomberg]
⏎ Texas-based oil workers missing in Gulf of Mexico. [MSNBC]
⏎ The Volkswagen-Porsche merger has been delayed and won't happen until 2012. [Automotive News Europe]
⏎ Audi Details New Twin-Turbo 4.0-Liter V-8 Engine. [Motor Authority]
⏎ Why can't British sports cars have cool names anymore? [Autocar]
---
Today in Automotive History:
On September 9, 1966, President Lyndon Johnson signs the National Traffic and Motor Vehicle Safety Act into law. Immediately afterward, he signed the Highway Safety Act. The two bills made the federal government responsible for setting and enforcing safety standards for cars and roads. Unsafe highways, Johnson argued, were a menace to public health: "In this century," Johnson said before he signed the bills, "more than 1,500,000 of our fellow citizens have died on our streets and highways; nearly three times as many Americans as we have lost in all our wars." It was a genuine crisis, and one that the automakers had proven themselves unwilling or unable to resolve. "Safety is no luxury item," the President declared, "no optional extra; it must be a normal cost of doing business." [History]
Show us your tips!
Got tips for our editors? Want to anonymously dish some dirt on a competitor? Know something about a secret car? Email us at tips@jalopnik.com.
Lost in our new layout?
Click here for the Opposite Lock or Tips forums. Want a more "blog-like" look? Click the button up top next to "Top Stories."
Get more Jalopnik!
Want even more Jalopnik? Want to know which of your friends read us? "Like" us on Facebook and follow us on Twitter.
---
You can keep up with Ray Wert, the author of this post, on Google+, Twitter or Facebook.