Countries across the Asia-Pacific are not—repeat not—buying the F-35 Joint Strike Fighter because of China. That's from China's hawkish Global Times—an arm of the newspaper run by the Communist Party of China—which assured readers this week that, while they may read stories that Australia, Japan, South Korea, and now Singapore are all purchasing America's newest stealth fighter, it has totally nothing to do with them.
The result is an interesting look at how the region views China's rapidly expanding defense budget and an increasingly brash and powerful Beijing—and how that news gets spun within China itself.
As you might expect, military and defense is a popular news subject among the Chinese people. Microblogging sites such as Sina Weibo and Tencent Weibo cover not only China's growing military power but also global military affairs—particularly goings on in the Asia-Pacific and the United States.

Although at times fiercely nationalistic, depending on the author, the articles tend to have at least a grudging respect for America's superpower status and advanced weaponry.
G/O Media may get a commission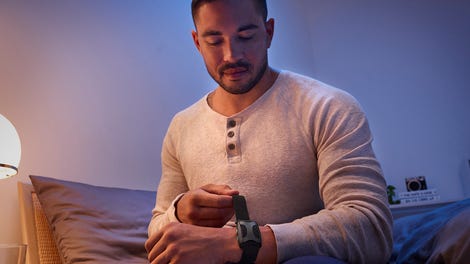 One trend a reader of even China's censored news likely can't help but notice: a lot of American-made F-35s are going to China's neighbors, none of whom are what Beijing would call close allies. Australia (72 jets), Japan (147), South Korea (40), and now Singapore (4) have all placed orders for the world's most advanced stealth jet.

If it had occurred to readers in China that maybe, somehow, all of this might have something to do with China, the country's Global Times newspaper tabloid has a message for them: it has nothing to do with us. They're just replacing really old planes, that's all. Carry on.
According to this article in the publication, Asian countries are buying the F-35 not "as a message to China", but because their "older fighters were extremely outdated and they had to upgrade."
Does Global Times have a point? Yes and no.
The four countries across the Asia-Pacific that are buying the F-35 are indeed replacing old fighters. Australia is replacing its old F/A-18 Hornets, while Japan and Korea will replace ancient fleets of Cold War-era F-4 Phantoms (see above)—and some particularly geriatric F-15 Eagles.
Singapore is buying a test batch of four jets—with more likely to come—to replace F-16 Fighting Falcons set to age out in 2030. So yes, these countries are replacing old fighters. Global Times is certainly right about that.
That doesn't tell the whole story, however. Japan could have instead purchased more F-15s, Australia could have ordered more Super Hornets, and Korea could have simply bought shiny new F-16s. Ditto for Singapore. Yet all four of these countries instead purchased the most expensive to buy, most expensive to fly fighter of them all—the Lockheed Martin F-35A Lightning II. In fact, Australia was an early adopter of the F-35A and never wanted anything else.
Why the F-35 over another jet? In the case of Japan it's the result of direct tension with China over the East China Sea and a chain of uninhabited islands the two countries both claim. South Korea enjoys mostly good relations with China but realizes that it is considerably smaller than its neighbors and can't afford to look weak. Singapore is a small country living in a busy and complicated neighborhood increasingly accessible to China.
At a strategic, regional level there are indeed signs that China's defense budget is making her neighbors nervous. In 1989, China spent just $18.3 billion on defense. But beginning in the early 1990s, China's economy took off like a rocket, taking defense spending with it. By 2017 the Stockholm-based SIPRI research group estimated China's defense spending at $228 billion. Although short of the Pentagon's $610 billion, it was orders of magnitude higher than Japan ($45.4 billion), South Korea ($39.2 billion), and Australia ($27.5 billion.)
For decades, the rest of Asia cared little about China's rapid military growth. Despite its poor human rights record, China was a relatively agreeable member of the international community and its military had a lot of catching up to do. It was only in the early 2010s—after China began pushing for control of the South and East China Seas and picked very public spats with Japan, the Philippines, and Vietnam—that the rest of Asia's defense spending began to rise.
Between 2013 and 2016 across Asia, defense budgets grew by at least five percent annually. In southeast Asia, defense budgets are up 40 percent over a decade.
The evidence is that China's military—coupled with China's behavior—is in fact pushing defense spending across Asia. China's aggressive foreign policy, particularly its intimidation campaigns against weaker neighbors and the militarization of the South China Sea with guns, missiles, and military airfields, is alarming neighbors. China's pursuit of its own fifth generation stealth fighter fleet, in the form of the J-20 and J-31 fighters, and the rumored Xian H-20 strategic bomber, requires a direct response. For the time being, the F-35 Joint Strike Fighter is the only game in town.
An expert polled by Global Times inadvertently calls out the real problem for China: Beijing's neighbors bought the F-35 because, "the four countries' fighter jets were originally all U.S.-made, as they are all core allies of the US in the Asia-Pacific region."
This prompts the obvious question: why aren't these countries core Chinese allies, and why aren't they buying Chinese fighters? That's perhaps a question the Global Times' readers should think long and hard about.