Good morning! Welcome to The Morning Shift, your roundup of the auto news you crave, all in one place every weekday morning. Here are the important stories you need to know.

1st Gear: The CAMI Assembly Strike Continues To Affect Chevy's Precious Supply Of Chevy Equinoxes
The strike at the CAMI Assembly plant in Ingersoll, Ontario, has been going on for weeks now and Chevy is starting to feel the sting in the form of a diminishing stockpile of its popular SUV the Equinox.
From Automotive News:
Stockpiles of the Equinox, GM's second-best-selling nameplate, are quickly drying up, despite the automaker's attempts to ramp up Equinox production at two plants in Mexico to supplement Canadian output.

U.S. inventory dropped to 43,453 vehicles, or a 41-day supply, at the beginning of October, according to the Automotive News Data Center. Estimated inventory stood at an all-time high of 74,400 units, or a 66-day supply, in June.

"That's going to be hard on Equinox to compete on such a limited quantity in such a hot segment," said Edmunds analyst Jessica Caldwell.

Since the June peak, Equinox inventory has dropped on average about 10,300 units per month. If that pace continues, it would mark the lowest Equinox inventory level since 30,900 vehicles in August 2012.
G/O Media may get a commission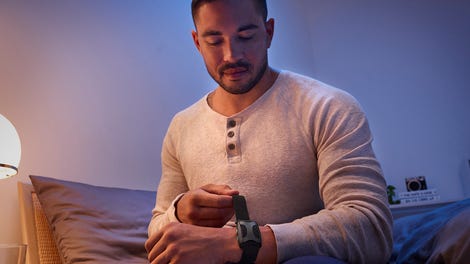 There are still a lot of Equinoxes left, of course, so buy one while there's still time.
2nd Gear: Dieselgate Fallout Continues
Porsche, which is owned by VW, wants $234 million from Audi, which is also owned by VW, in an awkward dispute between two companies all over Dieselgate.
From Reuters:
Volkswagen's Porsche brand is seeking 200 million euros ($234 million) in damages from its luxury stablemate Audi over costs related to manipulated diesel engines, Bild newspaper reported on Friday.

Porsche's management delivered the claim in written form to counterparts at Audi, the newspaper said without citing its source.

[...A spokesman for Porsche said VW group-internal issues were not meant for public discussion, without elaborating. Audi declined comment and referred inquiries to Porsche.
VW's in-fighting, aired for all the world to see, thanks to Bild.
3rd Gear: Suppliers, Not Just Manufacturers, Are Also Building Robot Taxis
While suppliers are not trying to edge in on manufacturers' territory, according to Automotive News, they are trying to get a jump on the future.
From Automotive News:
Tier 1 suppliers are flexing their muscles in the robo-taxi world, with Continental even building an autonomous shuttle to move workers around the German giant's sprawling campus here. The CUbE — a rectangular block of a vehicle — runs on electric motors and arrives on command from a smartphone app. Trials began this year.

But Continental isn't eyeing a future where it produces fleets of the CUbE shuttle for customers.

"We are not an OEM — we don't want to be an OEM," said Alfred Eckert, director of advanced technology in Continental's chassis and safety division.

Instead, Continental's investment in the robo-taxi space is about opportunity. Autonomous-driving technology is about to explode in growth, and suppliers aim to grab a significant chunk of the business. Experiments in self-driving technology are rolling out at a rapid pace. Automakers and suppliers are teaming up in new collaborations. The flurry of investment suggests that these companies believe the day a self-driving pod shows up on a consumer's doorstep for a trip to the airport is fast approaching.
"I am not an OEM—and I don't want to be an OEM" is what I say to myself in the mirror every morning.
4th Gear: Ford Is Making It Easier For Employees To Drive EVs to Work
The company has installed scores of charging stations at its facilities to accommodate workers with EVs, but now it says it's expanding that effort, in part to help employees and, in part, because if EVs are ever going to be a thing, employers will be a part of the recharging equation.
From a Ford press release:
They are U.S. and Canadian Ford employees, who say the company's 200 current charging stations at 50 facilities have given them the confidence to buy or lease an electric vehicle without worrying where they can charge away from home. More than six in 10 employees who drive electric vehicles say Ford's workplace charging network influenced their purchase or lease decision.

As a result, Ford is tripling the number of North American workplace charging stations to 600 in the next two years. Within a year, the network will double.

"Work is the second most likely place people charge their electric vehicles," said Steve Henderson, Ford sustainability and vehicle environmental matters manager. "If we give people the ability to charge when they're at work, we can significantly up the potential for mass market adoption of electrified vehicle technology."
It's almost like Ford has a financial incentive in getting peopled to buy and use electrified cars.
5th Gear: Elon Musk Gets On The Phone With Puerto Rico's Governor
The island commonwealth, which was devastated by Hurricane Maria last month, could use all the help it can get. On Friday, Elon Musk said he was jumping into the fray, at the expense of Tesla's new electric semi-trucks, which had been planned for September but now, Musk says, will be unveiled on Nov. 16.

From USA Today:
[Puerto Rico Gov. Ricardo Rosselló] and Tesla chief Elon Musk had a 25-minute phone conversation Friday night where the two discussed relief efforts as well as Tesla playing a leading role, Rosselló said in an interview with USA TODAY.

Teams from Tesla and Puerto Rico's energy sector will continue the talks early next week, Rosselló said.

"I told him because of the devastation, if there is a silver lining, we can start re-conceptualizing how we want to produce energy here in Puerto Rico and distribute it and do it in a more reliable fashion," Rosselló said. "It was a very positive first step."

Musk announced he was delaying the unveiling of Tesla's new semi-truck and diverting resources to its battery-producing Gigafactory in Nevada in part to "increase battery production for Puerto Rico and other affected areas."

Tesla already has constructed futuristic energy production and storage Powerpacks in American Samoa and Hawaii that include solar panels and enclosed batteries, reducing demand on traditional diesel-fueled grids that are common on islands.
Could the Puerto Rican power grid be the future?
Reverse: That's Quite A First
Twenty-five years ago today, a meteorite that weighed 28 pounds and smelled like rotten eggs crashed into a Chevy Malibu in Peekskill, New York.
From History:
On this day in 1992, 18-year-old Michelle Knapp is watching television in her parents' living room in Peekskill, New York when she hears a thunderous crash in the driveway. Alarmed, Knapp ran outside to investigate. What she found was startling, to say the least: a sizeable hole in the rear end of her car, an orange 1980 Chevy Malibu; a matching hole in the gravel driveway underneath the car; and in the hole, the culprit: what looked like an ordinary, bowling-ball–sized rock.

[...]

The next day, a curator from the American Museum of Natural History in New York City confirmed that the object was a genuine meteorite.
[History]
Neutral: What Will We Buy When The World Has No More Equinoxes?
Will the equinox still happen? Is the solar system on strike? Is this what they mean by climate change? Someone help.