Seeing a late-model Toyota Hilux in the U.S.A. is a rare and special occasion. Seeing one here dressed for war is, uh, actually a little disconcerting. But we'll take the manufacturer license plate to mean this thing comes in peace. For now.

This desert tan truck was spotted by Jamie A. near Ann Arbor, Michigan the other day. He was kind enough to share his pictures with David and I so I'm passing the savings on to you. Jamie actually helped get David's $800 Jeep Grand Wagoneer online for our Moab trip last year, so he knows how much we like to see weird stuff on the road.
Lifted pickups are common and so is the "tacticool" combat-ready aesthetic, but this Toyota actually looks a little more legit than something thrown together by a Monster Energy-swilling ignoramus with a Call Of Duty fetish.
G/O Media may get a commission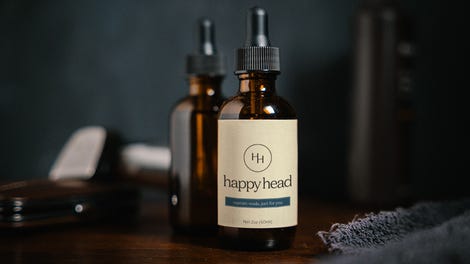 The manufacturer license plates and the fact that the new Hilux is not sold in America suggest that this is a prototype test mule for a military supplier, some of which must be based in the area.

The only aftermarket parts I recognize are BFG mud tires and a snorkel made by Australian off-road outfit TJM. The rest of the stuff looks hardcore.
Those wheels are glorious, and I think I see very large disc brakes hiding behind them.
The rear window is removed, presumably for combat safety? And I would guess that little tiny propellor hat on the top is some kind of radar or communication array.
But one aspect that's especially interesting here are the door handles. They look oddly... old. I suspect they are an ultra-simplistic design made to be more sand proof than standard handles, which makes sense but looks funny. Perhaps the handles are also optimized to be easily opened with gloved hands.
If anybody reading this has a more complete explanation of why a late-model truck has door handles that look like they're from the 1960s, I hope you'll enlighten us in the comments.
Same goes for those of you in the defense industry who want to have anything else to add that we missed.