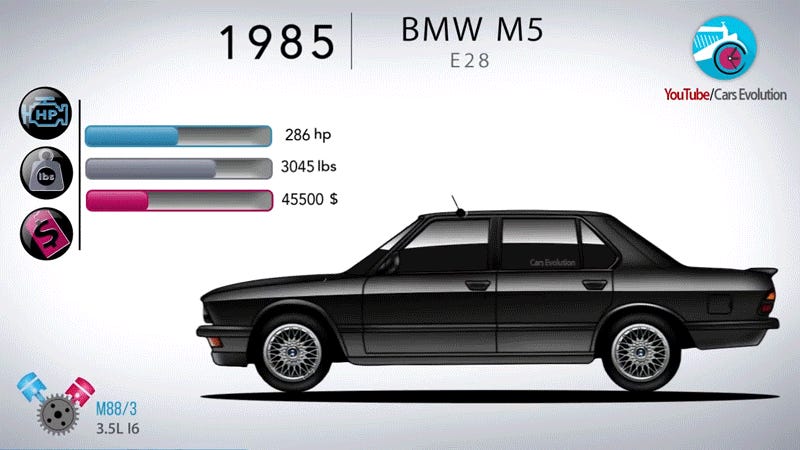 Do you guys have a favorite M5? Because I do. I love the E60-generation, the one with the V10. If, next time you're at a fancy dinner party and are trying to impress someone, this video will help you with a quick rundown of all the M5s ever made. You'll make friends instantly!
I actually totally forgot there was a V10 M5 wagon and I was pleasantly reminded of it today. At the end of the video, there are some fun facts about BMW M5s I won't spoil here, but one involves a lawsuit from some Americans (typical) and another talks about turbine wheels.
It's fun and you should watch it.