Perhaps you remember last year's introduction of Jalopnik's line of Hypersexy Superhot Halloween Carstumes, and how it changed your life so dramatically. Since insipid sexificated costumes don't seem to be going anywhere, we decided to make a tradition of it, so I'm happy to present our 2015 line!
This year our goal is the same: provide absurdly over-sexified Halloween costumes with that special gearhead twist that you just can't find anywhere else. I mean, why just settle for being a sexy pizza rat when you can pick one of these fine Vanuatu-made costumes that emphasizes both your weird urge to be sexy at a kid's candy-distribution festival and your love of cars.
First up is our sexy Bibendum costume, officially licensed (well, after I send that email, and I'm sure they'll be cool with it) from Michelin! I know what you're thinking: "But Bibendum is always sexy!" and while I totally agree, I do think the exposed midriff and head add that extra special sexy something, along with a hot dose of sexy non-suffocation.
The costume is made of real recycled tire rubber, and is inflatable for added comfort.
G/O Media may get a commission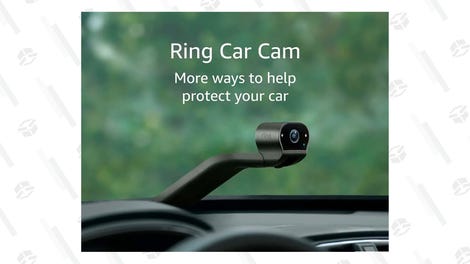 A near-constant favorite of the sexy Halloween costume industry is the sexy cat costume. That's why we understand many of you may be torn between your desire for the sexy cat look and your desire to show your car-lover side.
Luckily, we have a solution. It's our double-cat costume, where you get all the regular sexy fun of dressing like a cat made of STDs and lingerie combined with the sexy fun of a real catalytic converter!
Like our Bibendum costume, the housing is made of real recycled catalytic converters, and you can feel the quality!
WARNING: Costume does not allow for sitting. Edges of costume may be extremely sharp. Not suggested for warm climates.
Is there anything sexier than being reminded of suggested maintenance for your car? Of course there isn't. That's why our Sexy Fuel Filter costume is such a winner. The clear housing gives a sexy see-through look, while the real-filter-material pleated fuel filter hides just enough to let the imagination work.
And, as a special bonus, the Sexy Fuel Filter costume can hold up to a gallon of REAL GAS for that extra level of sexy, and that intoxicating gasoline smell!
Our first costume in our Great Designers series, we're proud to introduce Sexy Hans Ledwinka, the legendary designer of the beautiful, streamlined Tatras. The costume has Ledwinka's trademark glasses, bald head, and grey flannel suit, just specially trimmed and tailored so you can be the sextactularist Czech automotive designer ever!
The window sticker is one part of a car everyone is sure to check out — just like they'll be checking you out in this devastatingly sexy Monroney Sticker costume. Plus, this costume is our first customizable one — you can specify any 2015 model year car, and we'll custom print your costume with your sticker! Hot damn!
JALOPNIK is not responsible for rashes, cuts, abrasions, STDs, vomiting, or other injuries sustained from the use of this line of products.
---
Contact the author at jason@jalopnik.com.