Good Morning! Welcome to The Morning Shift, your roundup of the auto news you crave, all in one place every weekday morning. Here are the important stories you need to know.
1st Gear: Rewards For Failure
It's unlikely you feel bad for any Volkswagen executives in the wake of the diesel cheating scandal, but in case you do, don't. A UK hedge fund founder and activist investor at the automaker pointed out salary and bonuses for top management equated to about 400 million euros ($455 million) since 2011. That's all with stagnant operating profits at the time, and it's not even counting the golden parachutes the executives received after being let go in the wake of the scandal.
From Automotive News Europe's report:
What the activist investor did not mention is VW's bill for terminating management contracts more than tripled last year as the automaker has agreed to give four executives golden parachutes worth more than 41 million euros — or about 10 million euros per person.
Now that truly is being rewarded for failure.

Ex-CEO Martin Winterkorn is getting a 9.3 million euro payoff after quitting his post last September when the diesel-emissions cheating scandal broke. This comes in addition to the 7.3 million euro salary he received for 2015 from VW Group and a 900,000 euro salary from Porsche SE, the company that oversees the Porsche-Piech clan's 52 percent VW stake. Winterkorn will also receive 1.5 million euros to step down as the holding company's CEO.
G/O Media may get a commission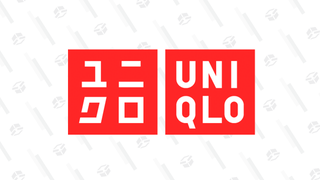 Year-round basics
Uniqlo Summer Sale
Good gig if you can get it.
2nd Gear: And They Almost Lost Lower Saxony's Support
One of Volkswagen's biggest shareholders is the government of Lower Saxony in Germany. Reuters reports they almost didn't sign off on managers' actions in 2015 due to the ongoing investigation, but then relented:
Volkswagen (VOWG_p.DE) shareholder Lower Saxony wanted to withhold its backing for the carmaker's top management at a supervisory board meeting but relented to avoid further damaging the firm, a source close to the German federal state said.

Representatives of the Lower Saxony government, which has a 20 percent stake in VW, raised their objections last week when the supervisory board debated whether to endorse the managers' actions in 2015 - the year the company was engulfed in a scandal over the rigging of U.S. emissions tests.

However, they backed off following a plea from Chairman Hans Dieter Poetsch, fearing their stand would be seen as a vote of no-confidence vote in VW's leadership, the source told Reuters.
3rd Gear: A Big First At Nissan

Nissan has announced that it's promoting Mexican sales chief Mayra Gonzalez to the president of that unit, making her the first woman to lead a Nissan Group's national operation, reports Automotive News:
Gonzalez, 39, will assume her new role on July 1. On that day, current Nissan Mexicana President Airton Cousseau, 50, becomes vice president of Nissan's Chinese affiliate Dongfeng Motor Co. and managing director of Dongfeng Nissan Passenger Vehicle Co.

As a team, Cousseau and Gonzalez have led Nissan to a 26 percent market share in Mexico – the automaker's largest share of any world market. Mexico has become a focal point for Nissan globally, as managers from the around the world come for ideas on how to grow market share in their own countries.

Gonzalez was the author of Nissan's "Dealers Standards Improvement" plan, a program aimed at creating more-effective dealers and upgrading facilities. The plan has been adopted by Nissan sales companies in other countries.
4th Gear: Mitsubishi's U.S. Dealers Are Real Excited About Nissan
As we noted in yesterday's Morning Shift, one of the biggest questions around the Nissan/Mitsubishi Motors deal will be what happens to troubled Mitsubishi in the U.S now. So far executives from both companies have kind of shrugged at the question.
But the chairman of Mitsubishi's U.S. dealer council is very excited about the potential for the deal, reports Bloomberg:
The chairman of Mitsubishi Motors Corp.'s U.S. National Dealer Council's Advisory Board said he sees new life for the brand after Nissan Motor Co.'s $2.2 billion stake.

"Anybody that ever said Mitsubishi is not going to make it in the U.S., they can go ahead and rewrite their article," Ryan Gremore, who runs a Mitsubishi dealership in Normal, Illinois, said in a telephone interview. Even before the recent fuel-economy scandal, fears of a U.S. exit had mounted as the automaker's product line aged, reminding dealers of Isuzu Motors Ltd. and Suzuki Motor Corp. before their U.S. exits in the past decade. As chairman of the council, Gremore represents the interests of the 361 Mitsubishi dealers in the U.S. "We're not going anywhere," he said.

[...] Now he's rallying the U.S. retailers, about half of which are stand-alone Mitsubishi dealers, about the potential of the Nissan partnership. Gremore said he liked what he heard in last week's joint press conference about Nissan's plans to keep the brands intact and offer support to Mitsubishi as it grows. That could calm the concerns of some dealers that Nissan would strip Mitsubishi of its key assets or close many of its U.S. dealerships.
THIS IS FOR EVERYONE WHO EVER SAID MITSUBISHI WOULD NOT AMOUNT TO ANYTHING.
5th Gear: Jeep Jeep Jeep
As Jeep celebrates its 75th anniversary this year, the Chicago Tribune (via The Detroit News) reports on how the brand is all but keeping the lights on at Fiat Chrysler these days:
"Jeep is bringing sales," said Jessica Caldwell, senior analyst at Edmunds.com. "Their focus on smaller SUVs with respected fuel economy hits the sweet spot."

Jeep sold 1.2 million units last year for 22 percent growth globally and 25 percent domestically; Latin America experienced the largest Jeep growth, 135 percent.

That's not the entire hillside. According to Automotive News, Jeep increased its load as the best-selling brand within FCA. It totals more than Dodge and Chrysler combined. Acknowledging truth, FCA will drop the Chrysler 200 and Dodge Dart to expand Jeep production.

"Globally, FCA doesn't use Jeep as much as they should, but has aspirations to make it more of a global brand," Caldwell added. "Jeep has a lot of brand equity and could expand more."
More Jeeps for everyone!
Reverse: Holy Shit, Camry Hybrid
Neutral: Should VW Execs Have Paid A Greater Penalty?
There's still the lawsuits and U.S. investigations to come, but so far it seems like the execs at VW made out more or less okay. How do you feel about that?