The Zagato coachbuilding house has turned out some absolutely unique and gorgeous automobile designs over the last 100 years. Without a doubt, cars like the Aston Martin DB4 Zagato, the Lancia Fulvia Sport Zagato, and the Alfa Romeo Giulia Tubolare Zagato are some of the most gorgeous designs in the world, but among my absolute favorites is the Fiat Abarth 750 Zagato double bubble compact you see here. It's such a simple and clean design with function placed above form.
The Fiat Abarth 750 used the floorpan of a bog-standard Fiat 600, but not much else. Gorgeous aluminum bodywork was draped over that floor pan to make the car much more aerodynamic to improve Fiat's motorsport efforts. Originally the car was fitted with a 42 horsepower 750cc engine, but in 1958 that was upgraded to a twin-cam engine which produced 56 horses at 7,000 RPM. Because of the car's low weight and aerodynamic shape, this was good for nearly 100 miles per hour. Not bad in 1959, honestly.
Because Zagato was known for produceing low and lithe designs with very short greenhouses, the company found it necessary to introduce bubbles above the heads of driver and passenger. Zagato is now famous for its traditional "double bubble" designs, and they continue on in modern Zagato designs, despite no physical headroom need for them.
G/O Media may get a commission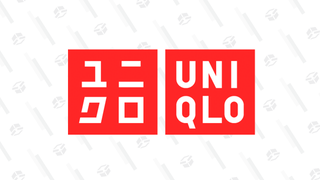 Year-round basics
Uniqlo Summer Sale
This particular model is currently available on eBay, though the seller provides little to no information about the car aside from what you can see in photographs. While a picture is worth a thousand words, there's no telling what is original on this car, or what kind of history it has. The listing does say the car was recently restored, and the engine was upgraded from the standard 750cc to a larger 850cc model, but that's about it.
From the photographs we can glean that this car is in pretty good shape, though it's not perfect and is certainly a driver-grade Zagato. It's an awfully tiny car for the $77,500 asking price, but can you really expect less from one of the all time greatest car shapes in history? Personally, I'm smitten, though I'm guessing that my 6'2" All-American stature isn't going to wedge well into this car, even with the bubble for headroom.
It would make a great art piece for my foyer though.