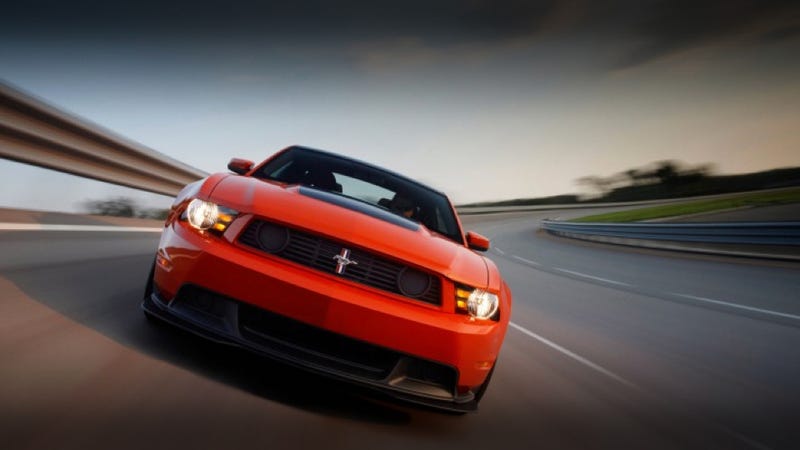 Although it's not yet up online, thanks to the continued inability of ink-and-paper publications to time when they can shoot their story load on the public, we've got the Car & Driver's 2012 10Best list before it's even up on their website. The winners will likely not in any way shock and/or amaze you.
Here are the winners:
2012 Audi A6/A7
2012 BMW 3 Series/M3
2012 Cadillac CTS-V
2012 Ford Focus
2012 Mustang GT / Boss 302
2012 Honda Accord
2012 Honda Fit
2012 Mazda Miata
2012 Porsche Boxster/Cayman
2012 Volkswagen Golf/GTI
So, what can we glean? Off the list from 2011 come the Chevy Volt and the Hyundai Sonata. In their place are the Ford Focus and the Audi A6/A7. Probably because they're new. Also, in what will likely be seen as a shocking coup for BMW, the 3 Series and its M3 variant made the 10Best list. But the Cadillac CTS only made the list as a -V trim level. So, does that mean that they really like the CTS-V because they have a long-term test unit, but don't like the base CTS because all Car & Driver writers only buy the 3 Series, and never a base Caddy?
Anyway, we're also happy to see there's no major brain fart here. I mean, could you imagine if they picked something that's absolutely ridiculous — like the 2012 Volkswagen Passat. God, that would be hilarious, right? Because what kind of publication would be that stupid?