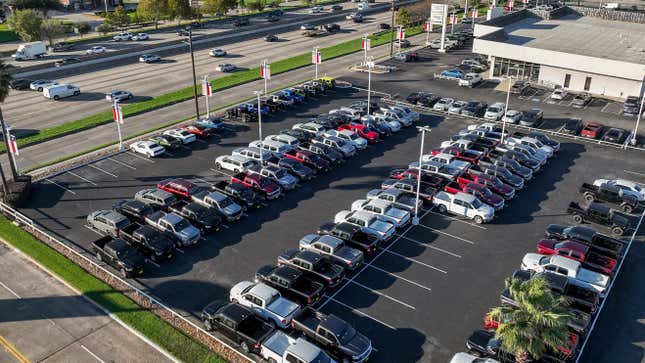 A new study shows that more and more car buyers are pre-ordering their vehicles online rather than just buying them off the lot. Despite the change in the way many people buy, they were also increasingly dissatisfied with their overall experience. According to Automotive News, a lot of that dissatisfaction comes from limited inventory and supply chain issues.
The report says pre-orders accounted for one in five new-vehicle sales in 2022, and that was largely because of the dealer inventory shortage that swept the industry. Just for reference, Cox Automotive says that is a 90 percent increase over 2021. On top of that, a little bit under 80 percent of customers who ordered cars this way were actually satisfied with the process.
Another study from S&P Global Mobility also reportedly found that 56 percent of U.S. consumers would willingly wait over a month for a vehicle to be delivered. 30 percent said they would wait over three months.
S&P broke those numbers down even further and found that 61 percent of luxury buyers were willing to wait more than a month for a new vehicle. Meanwhile, only 46 percent of mainstream car buyers said the same thing. It's a similar story when it comes to waiting three months or more. 33 percent of luxury buyers were cool with it, and only 23 percent of mainstream buyers could say the same.
G/O Media may get a commission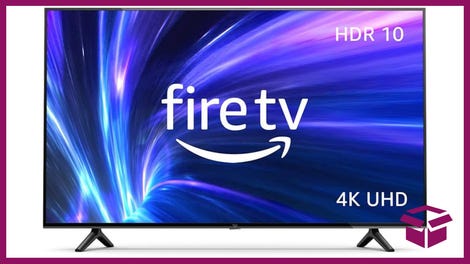 42% Off
Amazon Fire TV 50" 4K Smart TV
Cox Automotive also found that nearly 90 percent of EV buyers were willing to conduct their entire buying process online. However, only 73 percent of internal combustion vehicles buyers said the same thing.
This new trend is happening despite the fact that only 61 percent of vehicle buyers in the Cox study were "highly satisfied" with their buying process in 2022. That's down five points from the previous year, and that was down from the 72 percent satisfaction peak in 2020. Cox says there's a good reason for this: used car buyers. In 2022, just 58 percent of them were satisfied. That's down from 65 percent the year prior.
So, what have we learned here? Well, there are two things. One, everyone is pretty miserable all the time. Two, waiting to get your new vehicle delivered after buying it online is getting a lot more commonplace.