How in the hell can you get a Mercedes-Benz S500 for under 500 bucks? Welcome to the world of white-elephant German luxury cars! For reasons nobody can understand, the monster Mercedes ended the first race session with a 4-lap lead.
It's always pretty entertaining to read the comments from readers who can't believe it's possible to buy any car for under 500 bucks, much less a 10-year-old statusmobile. There's nothing we love better than brutal 99.999% depreciation! Team Sgt Schultz Zwei did pretty well at the last South Carolina race, in spite of the car's vast bulk and consistently overheating brakes, and now the team seems to have found a way to keep racking up pretty quick laps (its 2:01 best time is respectable, but not even close to the 1:57 laid down by the Police Brutality Lincoln Mark VIII). I remain skeptical that the S500 can keep it up, since those brake rotors must be experiencing fusion-scale temperatures, but you just never know what will happen at a 24 Hours of LeMons race!


G/O Media may get a commission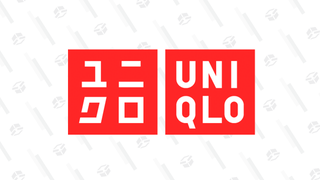 Year-round basics
Uniqlo Summer Sale
Speaking of Police Brutality, the BMW V12-powered '63 Thunderbird didn't manage to make it onto the track Saturday, but we're confident that Speedycop will pull another all-nighter and get the thing running. Here we see him working on the Lincoln, which has specialized in blazing fast lap times and busted parts for its last half-dozen or so races.


The Misfit Toys Wartburg has had a few minor mechanical problems and now sits in 60th place, out of 86 entries. Its 2:06 best lap time shows that it gets around the track pretty well, so we look forward to watching it climb through the ranks on Sunday.


And check it out: the first-ever LeMons Fiat 128! According to Chief Perp Lamm, "the high-school kids who entered it cleared tech at, oh, 3pm today." Never give up, Team Scuderia Fluffball!

Disclosure: Murilee Martin gets paid crazy baksheesh for his work on the LeMons Supreme Court.