On her 27th birthday in early April, Ontario-native Emily Nield got pulled over by Georgia police for speeding. After a police officer allegedly said her documentation—which included a Canadian driver's license and not a hard-copy of a passport—was invalid, the officer handcuffed Nield and sent her to jail, CBC reports.

This whole situation seems silly. According to the Canadian Broadcasting Corporation, Nield got pulled over on Interstate 75 in Cook County, Georgia for doing 87 MPH in a 70 MPH zone as she returned to her former university in Tennessee.
Upon showing the officer her Canadian driver's license, the story continues, the officer told her the document wasn't valid, with CBC reporting:
"She kept saying, 'No, Canadian licences are not accepted,'" said Nield. "I was flabbergasted. I just kept saying this can't be right — a Canadian licence is always valid."
The officer allegedly asked for proof of Canadian citizenship, but when Nield offered to show digital versions of her passport, Nexus card and birth certificate—all of which were on her phone—the officer reportedly wasn't satisfied, ultimately handcuffing Nield, putting her in the back of the police cruiser, and impounding her car.
The Snapchat video Nield took from the back of the police cruiser is just downright sad to watch; it shows a woman in tears, asking for help from her friends after apparently being arrested for what seems like a ridiculous reason:
G/O Media may get a commission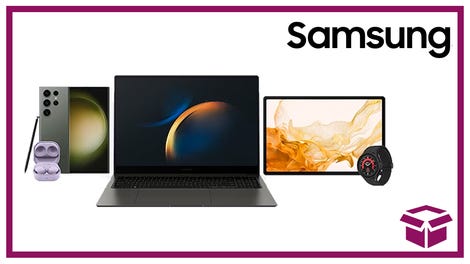 24 hour deals
Discover Samsung - Daily Deal
At the police station, CBC reports, she was charged with speeding and driving without a license, and told she had to pay an $880 bond, or else stay in jail for two months until the court appearance. She also reportedly had to pay $200 to get her car out of the impound lot.
CBC quotes the Cook County probate court solicitor, Matthew Bennett, who allegedly agreed to dismiss the charges and to remove any trace of the arrest from Nield's record:
"I just felt like it probably became a bigger deal than it should have been considering that she was here studying — no prior trouble," said Bennett.
He went on to advise against driving in a foreign country without a passport handy:
"Make sure that you have your passport or supporting documents along with your driver's licence," said Bennett. "I know I would if I was in a foreign country."

Reading through the Georgia Department of Driver Services website, it appears that it's not unusual for a police officer to request a passport of a foreign driver:
Non-US citizens holding a valid foreign driver's license are allowed to drive in the state of Georgia for tourism or business purposes. In the case of a driver license issued by the driver's licensing authority of a foreign country, a law officer may consult such person's passport or visa to verify the validity of such license, if available.

I reached out to the Cook County Sheriff's Office to learn more, and while I wasn't able to get in touch with captain Brent Exum, I was referred to his press release on WALB. It reads:
Interstate 75 brings approximately one million travelers through Cook County each month. With those travelers, law enforcement regularly encounters individuals who are engaged in crimes such as identity theft and will have on their person a license that is not their('s) or of those stolen or illegally reproduced. That is why we follow Georgia DDS guidelines and request a passport or visa to verify their identity.
I'll agree with Jalopnik's favorite legal expert, Steve Lehto, who told me that even if Nield shouldn't have exceeded the speed limit, even if she should have had her passport on her, and even if perhaps the officer should have accepted the digital version Nield had on her phone, the whole thing seems "over the top."
We've got enough weird stuff happening on this side of the border to make the Canadians wonder if we've gone back in time and become the Wild West. Throwing a woman into jail because you think her Canadian license might be fake isn't helping.
Update Tuesday 4:20 P.M. E/T:
I just spoke with Captain Brent Exum of the Cook County Sheriff's office in Georgia, who told me why he thinks the officer was justified in arresting Nield. "She would have gone to jail regardless. License or no license; her speeding ticket would have brought her to jail," he told me over the phone.

Exum told me Nield had to pay bond to get out of jail because she couldn't prove her license—which normally acts as bail in the case of speeding violations—was legit. "This has all been made out to be this war on Canadians, when it's not war on Canadians, it's a war on speeders. It just so happened that Ms. Nield did not have the proper documentation to prove that her license was valid," he said.