Good morning! Welcome to The Morning Shift, your roundup of the auto news you crave, all in one place every weekday morning. Here are the important stories you need to know.
1st Gear: Fear And Loathing In Ontario
Opening talks between the Big Three Automakers and members of Unifor, Canada's auto workers union, are happening this week. And as we told you on yesterday's Morning Shift, Canadian workers fear for the future of General Motors' Oshawa plant—a facility whose future is only guaranteed through 2018.
Currently that plant makes the Buick Regal, Cadillac XTS, Chevrolet Equinox and Chevrolet Impala, but all of those are either winding down or coming to an end entirely. Unifor officials and GM are said to be "miles apart" on what they want, and the union says it refuses to make a deal until it gets a firm commitment from the automaker on the plant's future.
From the Toronto Star:
Without investments from the Big Three in Oshawa, Windsor and Brampton during this round of bargaining, [Unifor president Jerry] Dias said it would mean the death of the auto industry in Canada. "We are absolutely committed that that's not going to happen," he said, adding talks continue with federal and provincial governments on financial investments.

"We firmly believe General Motors will exit Oshawa unless we have a firm commitment," he said, noting the company has been moving production to cheaper jurisdictions.

He pointed out, though, that the company is earning record profits, so its 6,600 members at GM will be looking to be rewarded, as they haven't had a pay raise in a decade.

"We hope that General Motors remembers that when they were on their heels, in '08-'09, almost in bankruptcy, that the Canadian and provincial governments gave them $10.8 billion in order to survive," Dias said. "And the Mexican government never gave them a dime."
G/O Media may get a commission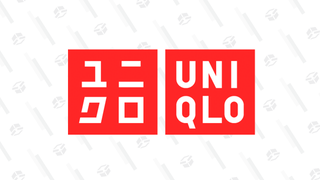 Year-round basics
Uniqlo Summer Sale
Much to the chagrin of workers, the American automakers are increasingly shifting production—especially of less-profitable smaller cars—to Mexico where they are cheaper to build.
2nd Gear: Mercedes FTW
BMW has been the top-selling German luxury brand since 2005, can you believe it? But rivals Audi and Mercedes-Benz are always after the title for themselves, and if trends continue, the folks from Stuttgart seem poised to take the number one spot again.
Why? Crossovers and SUVs, of course! Via Bloomberg:
Mercedes-Benz sales through July rose at more than twice the pace of arch-rival BMW's, keeping it on course to reclaim the luxury-car lead this year thanks to a sportier line-up and a new crop of SUVs.

Deliveries by Mercedes jumped 12 percent to 1.17 million vehicles in the first seven months of the year, compared to a 5.6 percent increase for BMW AG's namesake brand. That put Mercedes more than 30,000 cars ahead of its rival. Third-place Audi gained 5.2 percent to 1.1 million vehicles.

The three German carmakers are tussling over the top spot in global sales that BMW has held since 2005. Mercedes is set to move to No. 1 for the year after bulking up its offering of sport utility vehicles with additions such as the GLC crossover and introducing a new version of its E-Class business sedan. BMW won't refresh its E-Class competitor, the 5-Series, until next year, and the new version of its top-of-the-line 7-Series has struggled to compete against the Mercedes S-Class.
The poor 7 Series. Always a bridesmaid, never the bride.
3rd Gear: Dealers Brace For Decline
America's record new car sales streak is "plateauing," to put it gently. And at the dealerships, throughput—a fancy term for the average units sold per store—is expected to decline slightly, Automotive News says, citing retail consulting firm Urban Science.
Urban Science, of Detroit, reported the average dealership throughput last year was 966. The company forecasts throughput will be 960 this year. That's still higher than 2014's 921.

Throughput is defined as the number of sales divided by the dealership count. Most forecasts for U.S. new light-vehicle sales range between 17.3 million and 17.7 million vehicles, compared with last year's 17.5 million. U.S. dealership count has remained relatively flat since the end of 2015, making the possibility of a new throughput record "questionable," said Mitchell Phillips, global data director at Urban Science.

Urban Science released the forecast as part of its 2016 midyear Automotive Franchise Activity Report this week.
In other words, new car sales are still strong, just probably starting to taper off somewhat. We'll see how long that takes.
4th Gear: South Korea Continues The VW Crackdown
Of all the countries dealing with Volkswagen's global diesel cheating catastrophe, it is possible that South Korea is the one that is fucking around the least. In addition to shutting down sales of most VW, Audi and Bentley models there, the country's prosecutors questioned VW Korea's CEO as part of an ongoing criminal investigation. Via Bloomberg:
South Korean prosecutors said they questioned the head of Volkswagen AG's local unit in connection with allegations that the German automaker fabricated emission test results for cars sold in the country.

Johannes Thammer, Audi Volkswagen Korea chief executive officer, answered a summons on Thursday, according to the Seoul Central District Prosecutors' Office. Audi Volkswagen Korea will fully cooperate with prosecutors' investigation, a spokesman, who asked not to be identified because of internal policy, said Thursday.

Last week, South Korea's environment ministry banned sales of 80 VW, Audi and Bentley models and fined the company 17.8 billion won ($16 million), for fabricating emission documents to get approval for importing cars. Allegations against the carmaker include that it falsified noise-level test results. Thammer has been in charge of sales of Volkswagen, Audi, Bentley cars in South Korea since December 2012.
5th Gear: Toyota Teams With Michigan On Autonomous Cars
Like many automakers, Toyota is turning to research universities to help develop the next wave of robot cars who will drive for us because we are too lazy and irresponsible to do it ourselves. And a big investment is coming to the University of Michigan, reports The Detroit News:
Toyota Motor Corp.'s Ann Arbor-based research hub will invest an initial $22 million to work with the University of Michigan on artificial intelligence, robotics and self-driving cars.

The Japanese automaker this year invested $1 billion to create the Toyota Research Institute, a research subsidiary with locations in California, Massachusetts and Ann Arbor. The latest investment, announced Wednesday after a meeting with UM faculty, will be spread over four years for research collaborations in the areas of enhanced driving safety, partner robotics and indoor mobility, autonomous driving and student learning and diversity.

"We look forward to collaborating with UM's research faculty and students to develop new intelligent technologies that will help drivers travel more safely, securely and efficiently," Toyota Research Institute CEO Gill Pratt said in a statement. "We will also focus on expanding the benefit of mobility technology to in-home support of older persons and those with special needs."
Reverse: American Graffiti
Neutral: Is There A Future For Canada's Auto Industry?
Or will the Great White North be made redundant in favor of Mexico and probably ultimately China?