This is The Morning Shift, our one-stop daily roundup of all the auto news that's actually important — all in one place at 9:00 AM. Or, you could spend all day waiting for other sites to parse it out to you one story at a time. Isn't your time more important?
Earlier this month we did things a little differently by putting the gears inside the comments below to make it easier for you to comment on individual gears. I think there were some benefits to it, but let's try it out the other way.
I still encourage you to make your own gears in the comments that we can star to the top.
1st Gear: GM Wants To Sell 20% More Plug-In Hybrids

G/O Media may get a commission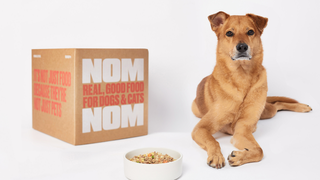 Volt sales weren't as strong as GM had initially wanted, but buyers appear to be taking a second look at the plug-in hybrids in GM's portfolio (and the healthy incentives that come with). You might be surprised to learn that in 2012 the company sold roughly 30,000 Volts and Opel Amperas, including a 300% increase in Volt sales in the U.S.
According to Bloomberg, GM wants to increase product to 36,000 vehicles in 2013, which will include the first Cadillac ELRs off the line.
This is slightly more than half of the 60,000-per-year they wanted to sell, but it beats the hell out of Leaf sales.
2nd Gear: Chrysler Workers To Demonstrate Against Flex Schedule, Not Unions

Chrysler's been experimenting with a new flex schedule that has workers pulling four 10-hour shifts instead of five eight-hour shifts, including working on Saturdays. This has upset workers because they're used to getting paid time-and-a-half for Saturday work, which isn't happening under the flex schedule.
Curiously, as The Detroit News reports, the unions aren't getting involved. Here's a quote from a UAW rep to the paper:
"The Flexible Operating Pattern has been effective at several other plants and has created thousands of jobs in communities surrounding these plants. Currently, seven other plants are operating under the Flexible Operating Pattern and it's proven to be successful, allowing the company to operate at maximum capacity to meet customer demand, and in the process, creating jobs, and in general, employees understand the reasons for the schedule."
3rd Gear: Boeing Has A Battery Fix

The Boeing 787 Dreamliner has had a few problems lately stemming from on-board batteries that might suddenly catch fire. No one has been hurt thus far in any accidents, but the plane has been grounded for a month.
Per the AP, CEO Ray Conner met with Japanese officials to explain the solution they have for their little battery problem.
The solution appears to be stronger ceramic insulation that prevents the cryptically named "thermal runaway" from occurring. Regulators still have to accept it.
4th Gear: Can You Get A Decent Car For $15K?

Readers Digest of all places asks a pretty good question: Can you buy a decent new car for $15,000?
The answer is still yes, with vehicles like the Ford Fiesta, Kia Soul, Chevy Sonic, Nissan Cube, and Honda Fit offering decent transportation at a low price. I've recommended the Fit and Soul to people and they've enjoyed their cars. Admittedly, with options most people pay slightly more than $15K off the lot, but if you're stingy and willing to drive stick you can grab a deal.
The best value under $15K? A recently used car that initially cost $25,000.
5th Gear: I'm Just Doing This So I Can Use These Photos

It's a slow news day as everyone takes a deep breath before the Geneva Motor Show next week, thus I'm running this random bit of news from England because the PR person behind it decided to give us some attractive photos.
Here's what I believe to be the important part of the press release:
The organisers of the Silverstone Classic (26-28 July) are proud to announce a prestigious new Feature Race that is certain to be among the many highlights at this summer's staging of the World's Biggest Classic Motor Racing Festival.The glamorous Piper Heidsieck International Trophy for Classic GT Cars in association with Chopard is a special one-hour, two-driver showdown for illustrious pre-1966 GT cars.

Befitting such an evocative spectacle, the race is being staged at dusk on Saturday evening and the winners will be awarded with an impressive silver trophy, an elegant Chopard wristwatch plus a dozen bottles of Piper Heidsieck champagne.

Harking back to the early Sixties, a full grid is predicted featuring an exceptional line-up of historically significant and authentic competition cars – these include a mouth-watering array of racing classics such as AC Cobras, Alfa Romeo TZs, Aston Martin DB4s, Ferrari 250LMs and Jaguar E-types.
Yeah! I think.