Good Morning! Welcome to The Morning Shift, your roundup of the auto news you crave, all in one place every weekday morning. Here are the important stories you need to know.
1st Gear: VW Vs. The Dealers
In the wake of the never-ending diesel scandal and tanking sales, Volkswagen's dealers are close to revolting against the troubled automaker. After all, the scandal isn't an isolated incident—it comes after years of broken promises and weak products for the U.S. market.
This coming weekend is the National Automobile Dealers Association convention, and Automotive News reports VW faces a reckoning with its dealers:
For now, there's a tense calm across the dealer network after [chairman of the brand's U.S. dealer council Alan] Brown and two other council leaders returned from meetings with senior executives at Volkswagen headquarters in Wolfsburg, Germany. The delegation persuaded VW global brand chairman Herbert Diess to come to Las Vegas and address dealers personally along with North America boss Hinrich Woebcken and outlined the key issues dealers want addressed. Among them: sales targets, product plans, allocations and possible reparations for the damage wreaked by the diesel scandal.

Brown says he's keeping an open mind but that VW executives will have to confront an angry and suspicious dealer body. Dealers were incensed by the unexpected departure of VW of America CEO Michael Horn, whom they had regarded as their champion before and after the diesel crisis erupted in September. Now, talk of class actions against the factory has gained steam.

In Horn, "we finally felt like we had a guy fighting for us and not bullshitting us," said Brown. "We felt like we had some good products coming. That's why we didn't sue."
G/O Media may get a commission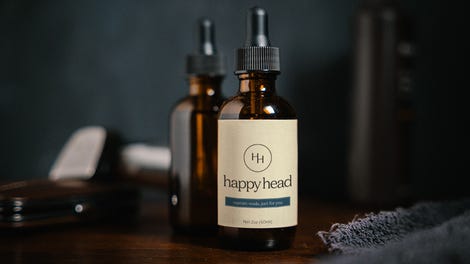 What do we want? More Tiguans and that big seven-seat SUV! When do we want them? Yesterday!
2nd Gear: A New Way To Buy Cars Online
While VW is about to get an earful from its dealers, new tech startups are working on ways to get customers like you to avoid the dealership experience altogether.
Automotive News has a good rundown of companies like Roadster, which for $195 will help you purchase one of 100 popular vehicles online and then take delivery at home.
Limiting the service to the most popular vehicles makes it easier to set prices, because prices for less-common vehicles are less predictable.

This differs from TrueCar. Instead of giving customers a price guarantee that dealers are supposed to accept if they want TrueCar's leads, Roadster makes offers to dealerships, asking if they want a given deal. Instead of charging a flat fee, as TrueCar does, Roadster takes a cut of the transaction worth up to 1.25 percent from the dealer.

Roadster COO Rudi Thun says the company is trying to build an e-commerce platform that works for the next 15 or 20 years. It could also be licensed to automakers as an online selling channel that helps customers pick out their cars and conveniently fill out paperwork before they step foot in the local dealership.
Roadster's not the only one doing this. Read the full story for more.
3rd Gear: BMW Gets Takata Deadline Extension
BMW is one of the largest automakers affected by the exploding Takata airbag scandal, and now they have a little more time to get them all fixed. Via Reuters:
BMW AG (BMWG.DE) will get five more months to acquire Takata (7312.T) air bag replacement parts for a massive recall because tests showed some of the substitute inflators may also be defective, the U.S. auto safety agency said on Thursday.

The deadline for the German automaker was extended to Aug. 31 because a replacement driver-side air bag inflator made by a supplier other than Takata failed during testing, the National Highway Traffic Safety Administration (NHTSA) said.

"NHTSA's priority continues to be ensuring that unsafe air bag inflators are replaced with safe ones," the agency said in a statement.
About 420,000 BMWs are affected here.
4th Gear: Keep It Simple
The Detroit Free Press addresses how clunky infotainment and smartphone integration systems are dragging reliability ratings down. The answer? Often, it's keep it simple, or "the Fisher-Price approach"; big buttons, large type, uncomplicated interface.

Experts praise Fiat Chrysler's Uconnnect system for its simplicity. The touch screen has big, clear icons for frequently used features like phone, audio and navigation. Pairing a phone — a leading cause of complaints for many brands — couldn't be simpler. When you enter the vehicle with a new phone, touch the phone icon and a message on the screen asks, "Would you like to pair a phone?"

By contrast, many brands — particularly German ones — require multiple steps and do little or nothing to lead owners through the process. That's an example of what Consumer Reports' Mutchler calls the "secret handshake," when automakers add counter-intuitive steps and needless complexity.

"We spend a lot of time on this," FCA global head of connected services Tricia Hecker said. "Little things matter a lot when you're trying to create an intuitive process."
5th Gear: Buick's Doing Just Fine Thanks
We may be mourning the unlikelihood of production for the sexy Buick Avista coupe, but the brand is doing way better than most people realize. (That included me.) Here to change your mind is Car and Driver:
It's the rare auto executive who is content with sales figures. But Duncan Aldred, the head of Buick and GMC, seems comfortable, if not complacent. Buick set its third straight global record in 2015, with more than 1.2 million sales. It plans to launch seven new products by 2018, with the compact Envision crossover and Cascada convertible set to go on sale imminently.

Indeed, Buick beat Cadillac by nearly 50,000 sales last year. It's the fourth-bestselling premium brand in the U.S. (You might not consider Buick a premium brand, but GM's accountants most certainly do.)

And Buick achieved that mark with just five vehicles in its lineup, a wee fraction of the number BMW, Mercedes, and Lexus deploy to take the top three spots. With the Envision ideally placed to take a big bite out of the 122,000-unit gap between Buick and third-place Lexus, Aldred says his brand "has earned a halo car." The Avista concept could be it.
Probably not on the last count, but I'll keep hoping.
Reverse: Willow Run
Neutral: How Can Tech Circumvent The Dealer Experience?
Let's face it, even if you love cars, buying a car from a dealer can be a huge pain the ass. And thanks to outdated franchise laws, you still can't really buy a car online unless it's a Tesla. That's a bit silly in 2016. How can tech make that better? Or will it make it worse?