Good Morning! Welcome to The Morning Shift, your roundup of the auto news you crave, all in one place every weekday morning. Here are the important stories you need to know.
1st Gear: Fiat Continues To Struggle
Fiat may have its name on the doors at Chrysler these days, but the Italian compact car brand itself has struggled in the U.S. since day one. Sure, the 500 Abarth is one of the most ridiculously fun vehicles ever built, and the 124 Spider looks like a blast, but the 500L and 500X are non-starters—and sales of the 500 itself are way down from last year.
Dealers are struggling, and so Fiat Chrysler has laid out yet another ambitious plan to save them, reports Automotive News. In part that involves allowing Fiat dealers to finally combine operations with Chrysler-Jeep-Dodge-Ram stores, which will now save a bunch of money. There's also this:
Kuniskis said the 500L and 500X are "tripping over each other" in terms of pricing and content.
"The cannibalization between [500L and 500X] is very evident," he said. "We're not getting any new people in, and all we're doing is flip-flopping them between these cars."

To address the overlap problem, Kuniskis said FCA will cut the number of trim levels for each nameplate. For example, there are currently nine versions of the 500 minicar, with different option packages for each one. Kuniskis plans to cut the number of trim levels to three.

All of the options and packages now available will remain on the order sheet, but instead of special models, they will be packaged under option groups. The same is planned for the other Fiat nameplates.

"It will just be a lot easier for a guy to stock it, sell it and understand it, frankly," Kuniskis said.
G/O Media may get a commission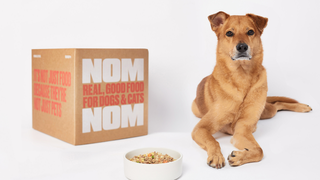 Is it enough, or is it too little, too late?
2nd Gear: Mine Mine Mine
Breaking news! Ride- and car-sharing services are big only in cities, not the vast majority of America, which prefers car ownership. A new study from Kelley Blue Book cited in Automotive News has this from analyst Karl Brauer:
He said sharing services have proved popular mostly among young people in urban environments, where vehicle ownership rates are already low and where an Uber ride might replace a cab or train ride.

"If people in New York are switching between those modes of transportation, then there's been zero impact on ownership," Brauer said.

While 73 percent of respondents were aware of ride-sharing, just 16 percent said they used Uber, Lyft or similar services. Forty-three percent were aware of car-sharing services such as Zipcar, while just 7 percent used them.

Brauer said safety concerns could be preventing some Americans from using ride-sharing services, pointing to last month's shootings that authorities say were carried out by an Uber driver in Kalamazoo, Mich., as an example of what people see when they hear about those services. The shootings occurred after the survey was conducted.
3rd Gear: Dealers Lament U.S. VW CEO's Departure
Say what you want about Michael Horn, who until yesterday was Volkswagen's U.S. CEO, but he always seemed like a decent enough guy dealing with an impossible situation his German bosses either didn't fully understand or didn't take seriously—and one that's dragging on interminably.
He was also very popular with his U.S. dealers, and they are sad he's gone, reports Reuters:
Alan Brown, general manager of Hendrick Volkswagen in Frisco, Texas who is president of the National Volkswagen Dealer Advisory Council, praised Horn's tenure at VW and said he had talked to Horn over the last three days about his departure. Brown told Reuters Horn had been offered other jobs at Volkswagen outside the United States, but declined to take them.

Brown said it was critical VW maintain the strategy of growing U.S. volume and noted dealers have strongly supported the automaker through the crisis.

[...] Brown said it was important VW stick with the business plan it approved to expand U.S. sales by quickly refreshing and redesigning vehicles.

U.S. VW dealers "don't want a handout. They want a chance to win," Brown said. He said VW should scrap the idea of positioning itself as a "near premium brand" and return to its roots in the 1960s of selling mass market vehicles like the iconic Beetle.

Dennis Gaudet, a New Hampshire VW dealer, said Horn was "probably the most popular (head) we've had as long as I've been a dealer" and added he knew the American market "better than most."
4th Gear: Don't Worry Be Happy
Should you worry about rising auto loan debt? No, consultants at Capital Economics Ltd. say! Here's Bloomberg:
The loan to disposable income ratio offers a more accurate measure of a borrower's ability to pay off debt, according to Andrew Hunter, an economist at Capital Economics and author of the report.

"The total value, and indeed growth, of auto loan debt in itself is fairly meaningless," he said. "What matters is the ability of households to service that debt, which is determined by their disposable income."

A Labor Department report Friday showed that the U.S. workforce is growing at the fastest pace in more than a decade and unemployment held at an eight-year low of 4.9 percent in February even as more Americans piled into the job market.

"Even though growth in average hourly earnings has remained fairly muted in recent years," Hunter said, strengthening employment "has still been enough to keep incomes growing at a decent rate."
Everything should be fine.
5th Gear: No One Gets The Comeback
Donald Trump and Bernie Sanders secured primary wins in Michigan this week, and the auto bailout was once again an issue. The Detroit News' Daniel Howes argues no candidate, or Wall Street investor, really understands the strength of the auto industry's comeback:
This patch of the country can't win. Collapse into the desperation of bailout and bankruptcy and you invite serial vivisection of your business, your culture and your mistakes by Congress and the White House; sweeping condemnation from investors and customers; back-channel griping from competitors who "didn't take the money" injected by the U.S. Treasury at the behest of the Obama administration.

[...] This is not the auto industry of Walter Reuther and Henry Ford II, and it never will be again. Get over it. Nor is it the industrial hulk slumping toward collapse seven years ago, or a city forever mired in its own dysfunction, genetically incapable of governing itself.

It's a story of American redemption with lessons, good and bad, that the country and its would-be leaders should try to understand — if they could summon the humility to bother.
Reverse: Flash Of Genius
Neutral: Can Fiat Survive?
I think the brand has five years in America on the outside, so enjoy that 124 Spider while you can. If they're going to make it, how do they do it?
---
Contact the author at patrick@jalopnik.com.