Good Morning! Welcome to The Morning Shift, your roundup of the auto news you crave, all in one place every weekday morning. Here are the important stories you need to know.
1st Gear: Total Recall?
The Takata airbag crisis continues to grow and grow, with more brands and models being named as having the potentially lethal explosive bags every day. The AP asks, what are the odds this problem can ever be completely fixed?
Experts say there could be as many as 50 million Takata air bag inflators in cars that have yet to be called back for repairs. For drivers of those vehicles, finding out if their car has a Takata inflator can be tricky. They either have to convince a dealer to take apart the car to look, or get the automaker to tell them. Some, like General Motors and Ford, won't tell. Nissan and Toyota won't say if they will disclose a Takata inflator. Fiat Chrysler, Mazda, Mercedes and BMW say they'll tell if asked.

NHTSA spokesman Gordon Trowbridge says the agency doesn't have the data yet to justify a recall of every Takata inflator. The agency has given Takata until the end of 2018 to solve the problem or issue a blanket recall. Takata says it continues to investigate the cause; NHTSA and the auto industry also have investigations under way.
And why that's scary:
The death of Joel Knight, 52, underscores how perplexing the search for a solution is. On Dec. 22, Knight's 2006 Ford Ranger struck a cow on a rural road near his home in Kershaw, South Carolina. He died after metal fragments from the driver's inflator impaled his neck. According to a law firm representing Knight's family, the crash was moderate and otherwise survivable.
G/O Media may get a commission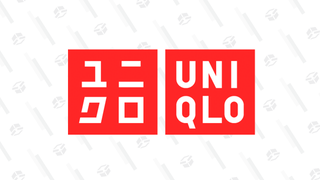 Year-round basics
Uniqlo Summer Sale
2nd Gear: Japan's Auto Unions Ask For Less
It's the union's job to ask for more for workers, but as Japan's economy continues to contract, they're asking for less this time. Via Bloomberg:
Eleven unions representing workers at Japan auto companies will each seek 3,000 yen ($26) monthly raises for the fiscal year beginning in April, the Confederation of Japan Automobile Workers' Unions said Wednesday in a statement. The groups asked for 6,000 yen a year ago and reached agreements with companies for 3,000 yen on average.

Automakers are among Japan Inc. companies that have kept a tight lid on wages even as they earn record profits. Japan's workers eked out a 0.1 percent raise in 2015, with incomes actually dropping by 0.9 percent after adjusting for inflation. Real earnings have declined for the past four years, dragging on consumption and holding back Prime Minister Shinzo Abe's efforts to spur inflation and growth.
3rd Gear: Now The Investors Are Going After VW
Investors in the Netherlands are quite unhappy over Dieselgate. Via Reuters:
A Dutch foundation trying to recover damages for Volkswagen (VOWG_p.DE) investors said on Tuesday it had already won the support of dozens of shareholders, including several institutions, since it was launched this week.

The Volkswagen Investor Settlement Foundation, which wants to apply a Dutch law on global collective settlement to seek a deal with Volkswagen, declined to name the investors or say how much of Volkswagen's share capital they represented.

If it succeeds in reaching an accord with the automaker, it would then ask the Amsterdam court of appeal to declare the agreement applicable to all investors worldwide.
4th Gear: Are We Headed For Economic Trouble?
After years of recovery, including record auto sales in 2015 spurred by widely available credit and cheap gas, the AP says the writing's on the wall for another looming crisis—or at least, a downturn.
Eight years after the financial crisis, the world is coming to grips with an unpleasant realization: serious weaknesses still plague the global economy, and emergency help may not be on the way.

Sinking stock prices, flat inflation, and the bizarre phenomenon of negative interest rates have coupled with a downturn in emerging markets to raise worries that the economy is being stalked by threats that central banks — the saviors during the crisis — may struggle to cope with.

Meanwhile, commercial banks are again a source of concern, especially in Europe. Banks were the epicenter of the 2007-09 crisis, which started over excessive loans to homeowners with shaky credit in the United States and then swept the globe into recession.

"You have pretty sluggish growth globally. You don't really have any inflation. And you have a lot of uncertainty," says David Lebovitz, who advises on market strategies for JP Morgan Funds.
5th Gear: Saab And Saturn Are Back For Recalls
They're back! Hooray! Via Reuters, and touching on 1st Gear:
General Motors Co (GM.N) on Tuesday said it is recalling about 200,000 vehicles of its former brands Saab and Saturn as part of a wider recall of more than 5 million autos with potentially defective air bag inflators made by Takata Corp (7312.T).

There will be 180,000 of the vehicles recalled in the United States and another 20,000 in Canada, GM said.

The models recalled are Saab 9-3 from model years 2003 to 2011 and Saab 9-5 from 2010 and 2011 model years, as well as Saturn Astras from 2008 and 2009 model years. These vehicles have Takata PSDI-5 front driver-side air bag inflators.
Reverse: Beetle!
Neutral: Are You Concerned About Economic Downturn This Year?
Or is EVERYTHING GREAT?
Photo credit AP
---
Contact the author at patrick@jalopnik.com.