While Campagnolo is primarily known for their work in manufacturing bicycle components, making wheels, gearsets, and specialized racing bits, they were, for a while, the coolest automotive wheel manufacturer ever. Owed to the fact that Campagnolo was among the first companies to have perfected magnesium wheel manufacture.
Campy built mag wheels for Alfa, Ferrari, Lamborghini, and Maserati in the late 1950s and early 1960s. They were so adept at the trade, Ferrari's Formula One team drafted them as a supplier in the 1970s. Hell, they even supplied the lightweight chassis for NASA satellites in 1969. Cool wheels from an even cooler company, then.
Born out of their OEM supply, Campagnolo began selling aftermarket wheels in a variety of styles to amateur racers and style fanatics to bolt onto their own cars. With many different styles to choose from, Campagnolo was once a serious motorsport enthusiast's option. Beyond a shadow of a doubt, however, the 'Style 40802' is the coolest looking wheel they ever made. Possibly the coolest looking wheel anyone ever made.
You may have noticed a theme in that I tend to value simplicity in wheel design, and the 40802 is no exception. This is a simple multi-spoke wheel with a beefy-looking center hub and outer rim. This was a wheel built for strength, capable of withstanding the rigors of tarmac rally in its day, but clearly with an eye on weight as well, using a simple structure of reinforcements as its only nod to style. Its beauty is found in its utilitarian build.
G/O Media may get a commission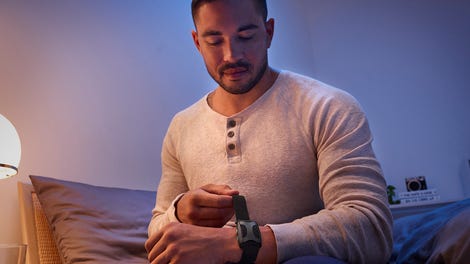 This style of wheel went out of production years ago, but a few companies continue to reproduce them today, including Group 4 Wheels in the UK and BRAID wheels in Spain.
While these wheels are primarily used for Porsche fitment today, they look slick on a lot of vintage cars, just check out this vintage Fiat X1/9 rally car for inspiration.