California's governor declared a state of emergency with several wildfires across the Sonoma and Napa counties Monday, some of which climbed the hills near NASCAR track Sonoma Raceway. After confusion on social media as to whether the track was on fire, the speedway's president confirmed the facility is OK.
Sonoma Raceway is a 2.52-mile road course on the NASCAR circuit in Sonoma, California, which says it has track activity scheduled an average of 340 days a year. It's in the area affected by multiple wildfires right now, which the Los Angeles Times reports has burned tens of thousands of acres and led to the mobilization of the California National Guard.
Here's the statement from track president and general manager Steve Page as of 9:30 a.m. (Pacific Time time, most likely) Monday, which says the speedway's structures and facilities do not appear to be at immediate risk from the fires in the area:

"All of us at Sonoma Raceway extend our heartfelt thoughts and prayers to those who have been touched by the devastating North Bay fires. Our facilities team and a number of local fire companies have been battling grassland fires on Cougar Mountain and elsewhere around our property, and at this point it does not appear any of the raceway's structures or other facilities are at immediate risk. We appreciate all of the good wishes that have flooded in from friends around the state and country."
G/O Media may get a commission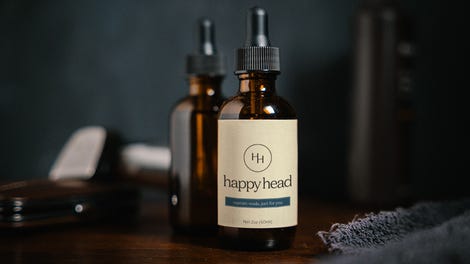 Before the track commented on the situation, there was widespread alarm on social media about the track's condition. A tweet posted at 8:31 a.m. ET by a Sonoma-area writer said "CONFIRMED: SONOMA RACEWAY IS ON FIRE. #napafire." It was based off of information from commuters in the area.
That was four hours before officials from the race track confirmed anything or commented on the situation, and the tweet was retweeted and shared by people including 2012 Monster Energy NASCAR Cup Series champion Brad Keselowski, who has nearly 800,000 followers, fans and even journalists.
The track statement didn't line up with that "confirmation," which is relieving yet disconcerting—misinformation spreads quickly, and it's up to the people looking at the share or retweet buttons to decide whether to add to that spread.

If a statement, whether on social media or in a written report, appears to have weak or no sourcing, try to get to the bottom of it before deciding whether to share. It's a responsibility we all have with the ability to spread information so quickly, and it's one we should take seriously—especially in grave contexts.
Update 4:22 p.m. A spokesperson for Sonoma Raceway emailed Jalopnik about its approach to keeping the fire away, and the current status of the race track. Below is a current photo and a statement on it.
"We have 3,000 sheep who keep our grasses mowed throughout the year and have cut fire roads to stop/navigate the fire," the spokesperson said. "It's now on the backside of the property toward Lakeville Hwy. Road course, structures and front office are OK. Photo taken at 12:30 [local time]."