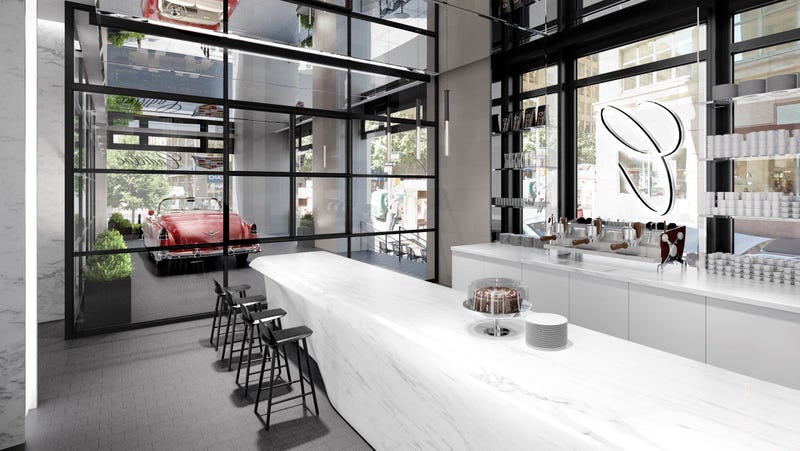 "Our issue is not the quality of the product," Cadillac's brand director Melody Lee told Bloomberg. "Our challenge is relevance."

That's Cadillac's rationale for opening up a coffee shop on the ground floor of their office building just above TriBeCa in that weird office park zone before you get to the Holland Tunnel. Hudson Square? Whatever.
The space will open to the public on June 2nd and will have Joe Coffee, Timo Weiland clothes, art exhibits curated by Visionaire, and a custom fragrance by 12.29.