Johan De Nysschen's grand plan to raise Cadillac's brand profile marches on with more incomprehensible re-naming. In addition to sedans starting with the prefix "CT", the company's chief marketing officer says their SUVs will start with "XT."
Cadillac Chief Marketing Officer Uwe Ellinghaus told Forbes that future Cadillac SUVs will have an "XT" name followed by a number to denote their size in the hierarchy of vehicles. It's not terribly original, and it sort of conflicts with the XTS sedan, but that's due to be replaced by some kind of CT-numbered car.
Ellinghaus and De Nysschen have said that even Cadillac's customers are confused about their current naming system, and they hope this one will help them figure it out.
Ellinghaus said that the "XT" and "CT" designations — which he had begun developing soon after becoming Cadillac CMO a year ago — would provide the framework for effective new nomenclature as Cadillac continues to fill out and overhaul its lineup.

"It's a logical thing to give some mental space like this in your naming scheme," Ellinghaus said. "So many other brands have done that sort of thing, across industries. It's not rocket science. It doesn't fit our immediate business needs, but this simple logic will help us build this brand and enhance recognition over the long term."
G/O Media may get a commission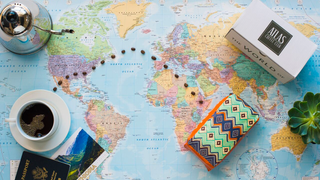 First Bag Free
Atlas Coffee Club - Free Coffee
Explore global coffee
With each bag, Atlas includes details on the coffee's tasting notes and a postcard about the region and its coffee history. And when you subscribe, you have options to tailor frequency, grind size, and roast preference of your beans, so you'll always be brewing the perfect cup.
'Kay. As of now this name change will only affect one vehicle in Cadillac's lineup, the SRX, but it's likely they will add more SUVs and crossovers in the coming years.
One car that won't be affected by this naming system is the Escalade, because that name has way too much equity and is almost like a brand unto itself at this point.
Car names with more character and identity than an alpha-numeric? You don't say.