Cadillac is going electric, Jim Hackett is making moves, and VW might be the world's biggest carmaker. All that and more in The Morning Shift for January 11, 2019.

1st Gear: Cadillac? Cadillac!
Cadillac in recent years has been a brand that GM seemingly doesn't know quite what to do with. The Escalade was never broken, but it's almost kind of its own thing at this point. And the ATS-V was an instant classic, but also probably too good to be true.
Anyway, GM said today that the brand will lead its charge into the electric future. This makes a lot of sense, I think, considering that Cadillac needs a purpose in life, and GM needs much more than the Bolt.
From a press release issued this morning:
G/O Media may get a commission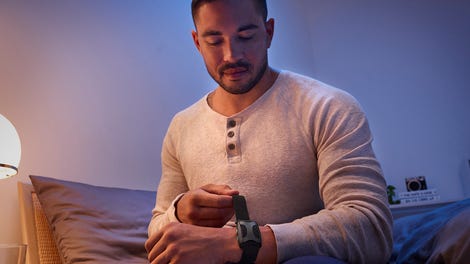 A bit more from David Shepardson:
GM is set to announce Friday as part of an investor update that a Cadillac will be the first vehicle based on its forthcoming "BEV3" platform, the people said. The vehicle platform is the basis for vehicle underpinnings, including the battery system and other structural and mechanical parts.

GM is not expected to disclose on Friday additional details, including precisely when the Cadillac EV will be built, whether it will be a crossover or sedan, or where it will be assembled, the sources said.
Cadillac's EV would compete with the likes of Tesla, not a simple challenge.
2nd Gear: Is Jim Hackett a Good CEO?
It's hard to say, but he is definitely in favor of Bold Moves, and not just abandoning sedans, but also apparently shutting down units he used to lead. Chariot, the ride-sharing service operating in Seattle, London, New York City, and San Francisco—which Hackett was CEO of before joining Ford—will be shuttered, according to Bloomberg.
From a Chariot blog post:
Following significant consideration, we have decided to close the Chariot operation. Friday, January 25th is the last day we will offer service on commuter routes in the U.K., and Friday, February 1 will be the last day we will offer service on our commuter routes in the U.S. We will cease all operations across the US and in the UK by the end of March.

In today's mobility landscape, the wants and needs of customers and cities are changing rapidly. We apologize for the inconvenience this may cause Chariot's riders and our enterprise customers. We are committed to ensuring our customers are aware of the decision and have time to make alternative transportation arrangements.
Chariot's name always seemed a little off to me, if fitting for a legacy automaker. RIP Chariot.
3rd Gear: Is Jim Hackett a Good CEO?
Ford can't seem to figure out Europe. The company is cutting back there but still not achieving its profit goals, according to Bloomberg. Which is all fine with Hackett for now.
From Bloomberg:
Ford on Thursday put a giant German van plant on the chopping block, started a strategic review of its Russia joint venture and vowed to consolidate operations in the U.K., adding to plans for a French transmission factory to cease production this spring.

Even with the cutbacks, Ford is targeting just a 6 percent profit margin in Europe for the long term. That's short of its 8 percent goal on a global basis. The company also stopped short of definitively saying it will close any plants and didn't give any details about how many jobs it plans to eliminate.

The announcement left the market wanting more. Ford's shares, which plunged almost 40 percent last year to levels last seen in 2009, traded lower Thursday. Chief Executive Officer Jim Hackett, who's caught flack for coming up short on earnings targets and canceling an investor day last fall, will face pressure to be more open and act quickly to turn around a company facing risk to its dividend and credit ratings.
GM is done in Europe, and, honestly, the American separation feels right for everyone involved. Europe doesn't want our stupid land yachts, and I can't blame them. In Europe, after all, every car is a manual hatchback. Don't blame me, I don't make the rules.
4th Gear: VW Might Be the World's Biggest Automaker Now
The conglomerate sold 10.8 million cars in 2018, which may or may not be more than Renault-Nissan-Mitsubishi, which hasn't released its numbers yet. Toyota hasn't either, but both them and Renault-Nissan-Mitsubishi sold around 10.6 million cars in 2017.
None of this is really that meaningful, but it does show that Dieselgate has more or less come and gone for Volkswagen.
Here's Reuters:
Toyota last month released a forecast for total global sales of 10.55 million cars last year, but has yet to confirm official numbers.

Volkswagen said the VW brand delivered 6.24 million vehicles last year, while premium brands Audi (NSUG.DE) and Porsche posted registrations of 1.81 million and 256,000 vehicles respectively.

This makes Audi the third biggest selling premium brand behind BMW, which delivered 2,125,026 cars and leader Mercedes-Benz, which sold 2.31 million passenger cars.

Volkswagen said the ongoing trade dispute with the United States had dampened the business climate in China, its most important market, over the second half of 2018.

Volkswagen's head of sales, Christian Dahlheim, said in a webcast on Friday that he expected demand in China to remain stable in 2019, although the first quarter would be challenging.
With at least two years more of Trump, trade disputes likely won't end soon.
5th Gear: Geely Has (Maybe) Sold Off Half Its Stake in Daimler
Geely, the Chinese company controlled by billionaire Li Shufu, has revived Volvo, and has its own intriguing carmaker in the works in the form of Lynk & Co. And so it isn't all that surprising I suppose that it is slowly backing out of its investment with Daimler.
In a weird one, Bloomberg reported that Geely had sold half its stake in Daimler, before Geely issued a statement and said, no, actually, it had not.
Geely, in a statement on its website, said that as a long-term investor in Daimler and its largest single shareholder, it has no plans to cut its holding in Daimler and that the holding remains unchanged.

Bloomberg reported earlier that Chinese billionaire Li Shufu's Geely had cut the stake in Daimler AG by more than half, less than a year after making what was the biggest overseas acquisition by a Chinese automaker, citing people familiar with the matter.

The people didn't say who the new owners of the shares were. The amount being unloaded represented a 5.4 percent stake in Daimler, one of the people said, asking not to be identified as the information isn't public. The stake would be worth 2.85 billion euros ($3.3 billion) based on Daimler's closing share price Thursday.
What's going on here? Your guess is as good as mine.
Reverse: Unions Are Good, Violence Is Bad
Neutral: Is Jim Hackett a Good CEO?
I honestly don't know! Though I think eliminating Ford's sedans will prove to be a dumb move.