Last week, we saw the striking Cadillac Escala concept unveiled at the Pebble Beach Concours d'Elegance. It wasn't as zany as some Cadillac concepts have been, and we suspected the reason for that was because Cadillac might actually push this thing into production with a rumored twin-turbo V8 as a heart. And following these incredible spoilers from Cadillac boss Johan de Nysschen's keyboard, it really could happen.

De Nysschen's retort was provoked by a story from The Detroit Bureau, which expressed doubt that a great number of Cadillac projects would come to fruition. The story reported that plans to produce a big luxury sedan, implement the twin-turbo V8 and introduce an ELR replacement have either been delayed or cut altogether.
The Detroit Bureau went on to say:
Delaying a new flagship sedan might not be a bad move, however. "There's just not the market demand for it," said David Sullivan, senior automotive analyst with the consulting firm AutoPacific, Inc. "And let's be honest. The Mercedes S-Class and BMW 7-Series are just so good, maybe they (Cadillac) should just let them have it."
G/O Media may get a commission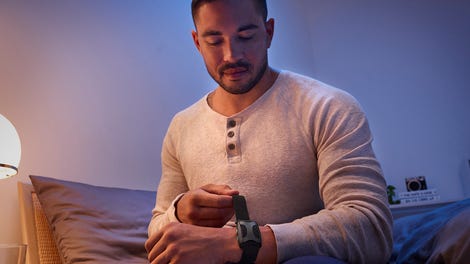 Johan wasn't having any of that shit.
He got in the comments section and explained that instead of "cancelling" a flagship sedan, he would prefer to call it a "change to the flagship program as a revision to what will constitute the Cadillac flagship." Which, he clarified, won't mean a large four-door sedan. So, it seems like that part of the story the Bureau got right. Sorta.
De Nysschen then went on and straight up wrote down Cadillac's future product plans, or at least some of them, for the benefit of us readers:
We ARE planning a Cadillac flagship which will NOT be a 4 door sedan;

We ARE planning a large crossover beneath Escalade;

We ARE planning a compact crossover beneath XT5;

We ARE planning a comprehensive enhancement to CT6 later during life cycle;

We ARE planning a major refresh for XTS;

We ARE planning a new Lux 3 sedan entry;

We ARE planning a new Lux 2 sedan entry;

These programs are secure and development work is well underway, with very substantial costs already committed.

In addition, new powertrain applications for the above portfolio, which will include New Energy applications, are also part of the confirmed planning.
We think that Lux 3 and Lux 2 will include a large and a smaller sedan, possibly something sub-ATS, meant to compete with the Mercedes CLA-Class. This bit is particularly exciting, since I like bite-sized sedans and think that we need more in the U.S. market.
The "comprehensive enhancement" to the CT6 could mean Escalafying it, since the two do look similar. And the bit about the XTS is interesting too, since we heard it'd be dead within a few years.
"I trust these unusually transparent insights which I have shared," De Nysschen wrote before signing off, "will allay the fears of thousands of Cadillac fans who will greet your article with justified consternation."
Boom. Now let's see you roll all that stuff out.