Behold, the last true hanger-on to the ill-fated "murdered-out" fad in the late 2000s - this menacing Mercedes-Benz C63 AMG. The saving grace of this car is twofold: It's humorously cheap, and it houses a 451 horsepower V8 engine that converts the rear tires into smoke. Poseurs, stay home.
This 2009 Mercedes C63 AMG is an M3 killer... as long as you're going in a straight line. It's not built to go around corners, but it can because it's just that good. It's a tire-roasting German blunderbuss. Its 451 horsepower, 6.2-liter V8 can get the car to a top speed north of 180 miles per hour, and that's not even its final form. With aftermarket goodies that can improve inhaling and exhaling, you can get well north of 500 horsepower, and in a naturally aspirated car, that's sort of insane - especially at an asking price of around $29,000 with room to negotiate.
This 67,000 mile example isn't perfect, but the issues are mostly cosmetic in nature. Here's an excerpt from the description:
WRAP SLIGHTLY PELLING OFF THE ROOF. WHEELS HAVE A LITTLE TOUCHED UP CURB RASH. CHECK ENGINE LIGHT ON DUE TO FULL EXHAUST, HEADERS AND NO CATALYTIC CONVERTERS.

MATTE BLACK WRAPPED C63 AMG WITH FULL EXHAUST AND NO CATS. THIS CAR IS FULLY LOADED INCLUDING NAVIGATION, SUNROOF, LEATHER SEATS, HEATED SEATS, POWER SEATS, OPTION CODE#320 MULTIMEDIA PACKAGE, OPTION#318 AMG LEATHER PACKAGE, OPTION P02 PREMIUM PACKAGE, OPTION CODE#359 TELEAID AND OPTION CODE#057 IPOD INTEGRATION KIT.
G/O Media may get a commission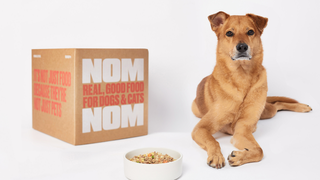 The great thing about this car is that everything that was modified can be put back to stock without much of a fuss. Since things like personalized mods often take money away from a sale, an afternoon with a heat gun and some bug and tar remover will do a world of wonder for not only the look, but the resale value of the car. I love cars like this, because they're not in bad shape to begin with, they're a phenomenal value for money, and barring some catastrophic mechanical failure, they're pretty damn bulletproof and reliable, especially for high-power late model Mercs. It's a smart buy that deserves a second look at the very least.
---
Tavarish is the founder of APiDA Online and writes about buying and selling cool cars on the internet. He owns the world's cheapest Mercedes S-Class , a graffiti-bombed Lexus , and he's the only Jalopnik author that has never driven a Miata. He also has a real name that he didn't feel was journalist-y enough so he used a pen name and this was the best he could do.
You can also follow him on Twitter and Facebook. He won't mind.