If you plan on taking your Corvette to the track, all the power in the world won't help if your brakes can't take the heat. Good news: right now Chevrolet is offering special incentives this month for Grand Sport and Z06 buyers to get Brembos practically free.

This tip comes from our friends at CarsDirect.com, who in their hunt for the best monthly deals and rebates came across a combined rebate offer from GM that totals up to $8,000 on select Corvettes when equipped with the optional Z07 Performance Package.

Here is how it breaks down: there's a base rebate of $5,000 on all cars equipped with the J57 Brembo Brake packagealso known as the Z07 upgrade kit on the Grand Sport and Z06 models. That package retails for $7,995, as seen here on the Z06.
G/O Media may get a commission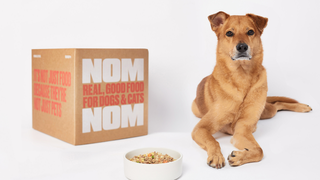 In addition to the $5,000 Brembo discount, Chevrolet is offering $1,000 Bonus Tag discount on select vehicles that are in the inventory the longest.
That last part is important because not every car on the lot will qualify. In addition to all that, current Corvette owners or lessees get an additional $2,000 loyalty rebate towards any new Corvette.

Even if you don't qualify for the loyalty rebate, you still could get your Brembos almost for "free." The $8,000 Z07 package includes the ceramic brakes, suspension tuning, and Michelin Pilot Super Sport Cup 2 tires. TireRack says the rubber alone would retail for about $1,600 for the set, which leaves a remainder of $6,400. The suspension tune alone has to cost more than $400, therefore your net balance is easily covered by the $6000 combined rebate, making the Brembos a no cost upgrade.

So if you are a current 'Vette shopper looking to run with the Porsches and Ferraris on your local track, the combined discount of $8,000 will get you that carbon-ceramic binders in addition to advanced suspension tuning and super sticky tires to give you a competitive edge.