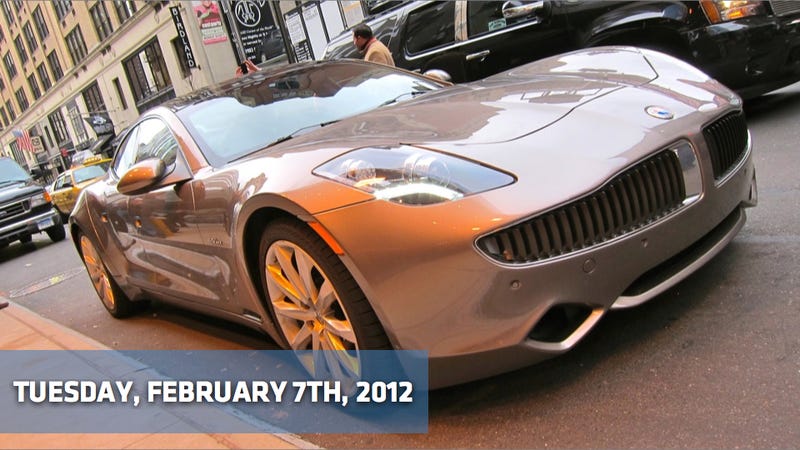 The Morning Shift
All your daily car news in one convenient place. Isn't your time more important?
This is the Morning Shift, our one-stop daily roundup of all the auto news that's actually important — all in one place at 9:00 AM. Or, you could spend all day waiting for other sites to parcel it out to you one story at a time. Isn't your time more important?
---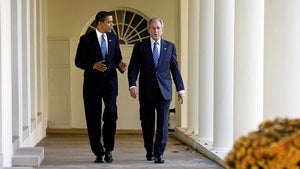 1st Gear: Former President Bush Defends Automaker Bailout
Bloomberg tells us that on the same day his former advisor Karl Rove was saying he was "offended" by Chrysler's Super Bowl ad, his former boss, former U.S. President George W. Bush was telling car dealers gathered at the National Automobile Dealers Association in Las Vegas he "didn't want to gamble" with a depression and defended the loans he gave to General Motors and Chrysler. Echoing President Obama's talking points, Bush said "I didn't want there to be 21% unemployment... I didn't want to gamble. I didn't want history to look back and say, 'Bush could have done something but chose not to do it.' And so I said, 'no depression.'"
---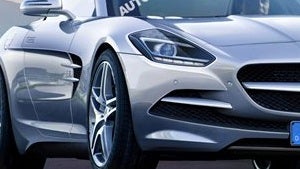 2nd Gear: Mercedes To Give Green Light To 911 Competitor From AMG
Autocar reports this morning that an AMG-developed Porsche 911 rival is expected to get the go-ahead thanks to the sales success of the Mercedes SLS coupé and roadster. Mercedes sources have long indicated they would like to establish the AMG brand among the supercar elite, but only if there was a sound business case for doing so — something profits from the SLS have helped to prove possible. The possible new two-seater is expected to form the entry-level point for what would become a much wider stand-alone AMG range, and could be on sale as soon as late 2013.
---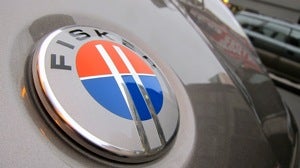 3rd Gear: Fisker Lays Off Workers, Next Solyndra?
Fisker Automotive, the electric car company that received a half-billion dollars in Energy Department loan guarantees, and has built countless handfuls of electric cars — announced layoffs at its Delaware production facility Monday. Although the U.S. Energy Department agreed to loans totaling $528 million for the all-electric brand's Nina sedan, because Fisker has missed production goals, much of the federal funding has been held back. So they've laid off 26 people at their Delaware facility where they had been working on the still-invisible sedan. But don't worry — while some in the media are calling the company the next "Solyndra" — Fisker said it is working to renegotiate the loan agreement with the government.
---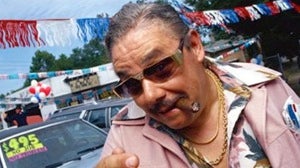 4th Gear: Used Cars Getting Even More Expensive
New data from the National Automobile Dealers Association shows the average price for a used car will go up by just under 2% this year, for an average of $11,850 for cars or $19,050 for light trucks. These higher prices come on top of a 3% increase last year. The biggest reason? There's fewer used cars out there. You can thank Cash For Clunkers, the recession pushing automakers to slow production, and economic uncertainty and a weak jobs market motivating consumers to hang onto their vehicles for much longer. In fact, according to NADA numbers, the average car on the road today is 11 years old.
---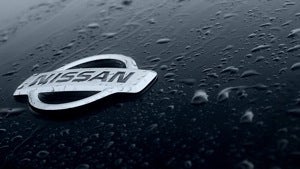 5th Gear: Nissan Sales Have The Big "Mo"
Nissan is looking to add to its 2011 sales momentum with a 16% increase in volume to 1.1 million units this year, executives told dealers yesterday at the National Automobile Dealers Association convention. It would make the first time Nissan's broken the million-motorcar mark since 2006. The 150,000-unit volume gain is part of Nissan North America's short-term objective to raise its market share, when including Infiniti, to 10%, up from 8.2% last year, said Al Castignetti, Nissan Division general manager to Automotive News.
---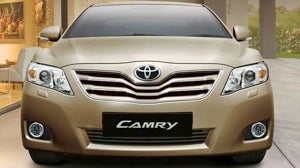 6th Gear: Toyota Tells Dealers 19 New Shades Of Beige Coming In 2012
Toyota executives told dealers attending the National Automobile Dealers Association Monday there are 19 new models coming in 2012, including a new, more fuel-efficient Toyota Avalon in November, according to a dealer in attendance who told the Detroit Free Press. Dealers attending the convention were even shown a picture of the new Avalon that will be unveiled officially in April at the New York Auto Show.
---
Reverse:
⏎ What Is Detroit? A City, An Industry, An Idea. [Forbes]
⏎ Lighter, faster Audi R8 for 2014. [Autocar]
⏎ Chrysler drawing heat for shooting Super Bowl commercial in New Orleans, L.A. [Weekly Standard via Left Lane News]
⏎ Volkswagen is set to unveil the Golf GTI Cabriolet at the Geneva Motor Show. [AutoExpress]
⏎ Which Super Bowl car ads really worked? [CBS Moneywatch]
⏎ Saab dealers eye parts firm, press GM to cover warranties. [Automotive News]
⏎ NADA's Underriner: 54.5 mpg fuel-economy proposal threatens sales. [Automotive News]
⏎ Toyota lifts profit forecast as disaster woes fade. [Detroit News]
⏎ GM should revive crossover from the rubble of Saab. [Automotive News]
---
Today in Automotive History:
On February 7, 1938, automotive industry pioneer Harvey Samuel Firestone, founder of the major American tire company that bore his name, dies at the age of 69 in Miami Beach, Florida. [History]
Show us your tips!
Got tips for our editors? Want to anonymously dish some dirt on a competitor? Know something about a secret car? Email us at tips@jalopnik.com.
Lost in our new layout?
Click here for the Opposite Lock or Tips forums. Want a more "blog-like" look? Click the button up top next to "Top Stories."
Get more Jalopnik!
Want even more Jalopnik? Want to know which of your friends read us? "Like" us on Facebook and follow us on Twitter.