I'll say this for the Bugatti Veyron: it was an unparalleled masterwork of engineering, but not an especially pretty one. Sure, a Veyron will catch your eye if you know what it is (or what it costs), but it's no classic beauty. Now we see the approach Bugatti is taking to future designs, and pretty's not the word I'd use there either.
How about brutal, shocking, visceral, or terrifying? That's how I'd describe this, the Bugatti Vision Gran Turismo. While it may seem like another Gran Turismo-exclusive video game car, it's notable for two reasons: one, they actually built a live display car, and two, it previews what we can expect from future Bugattis.
Here's what the company said about the concept, due at the Frankfurt Motor Show this week:
The Bugatti Vision Gran Turismo virtual concept previews the design language that the brand has developed for the next chapter of its history following the end of the Veyron era.

"Bugatti's design DNA has reached a new stage in its evolution," says Achim Anscheidt, head of the Bugatti design team. "Given the nature of the project, our concept car for Vision Gran Turismo is overstated and pushes performance to the limits, but its progressive design language will clearly show the direction that Bugatti's design will take in the coming years."
Bugatti Chiron much? I'd be okay with that. I love this vastly more aggressive approach to design we see in this virtual race car. At last, the looks of the Bugatti match its astronomical power output.
No word yet on the virtual car's "specs"; they only say it uses a W16 engine and all-wheel drive, naturally. But I like what I see here and I need more of it. Here are some shots of the show car and the in-game version. What do you think?
G/O Media may get a commission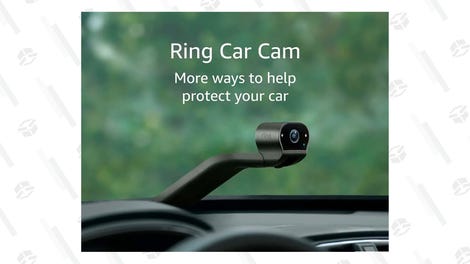 ---
Contact the author at patrick@jalopnik.com.