You probably know the name Bucky Lasek if you were a follower of action sports in the 1990s, as he was everywhere. Well, now he's a car guy, and he's got a DIY car build YouTube channel that is as dirty and grungy as you'd expect from a retired skater punk. He's built up a GC8 Subaru Impreza with STI power and a widebody kit. Where most mid-tier celebrities would have something like this professionally built, Lasek is in the shit getting his hands dirty with the rest of us. Mad respect.
He came on the professional skateboarding scene in the late 1980s when his slick style earned him Powell sponsorship. His career as a vert skater really picked up in the mid 1990s when the discipline was added to the X Games, and he picked up a massive 13 gold medals. In 2012 he joined the Subaru Rally Team USA and did alright, scoring a handful of podium places over his five-season career in the sport. As of 2016 he left the team and is semi retired, I guess.
Though his videos seem to trickle out to his channel, as only 8 segments of his Built Not Bought series have been posted, they're worth sitting down to watch if you're into build shows. It is a great motivation for folks to see a guy that isn't necessarily in his element wrenching on his own build. If you've ever doubted that you can make a project like this happen, here's your proof that you can do it. It just takes a strong desire, time, patience, money, and effort.
Thought of the Day: YouTube build diaries are the new forum build threads. And I'm okay with that.
Every step of the process is documented pretty well, with most videos coming in under 5 minutes, making it an easy watch. Everything from the moment he bought the car to the most recent upload a month ago, where the widebody kit was added to the rear of the car has been recorded. He definitely had some help along the way, but it's cool to see one of my childhood heroes diving headfirst into a difficult project like this.
G/O Media may get a commission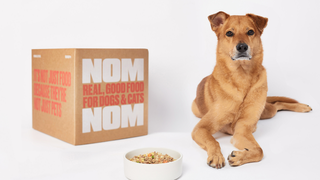 The best episode has to be Part 6 (below), where the engine is pulled from the donor car. But, the whole series is pretty easy to watch in one sitting, and America loves to binge, so do that.
And once you're done watching the build of the car, you can see the finished product rip some mad skids on the most recent episode of Hoonigans Tangents.