The Red Bull Racing team has released a statement about a break-in at their racing factory. According to the team and to the local police, a group of men drove a truck through the front entrance, thereby allowing them to abscond with more than 60 racing trophies.
Red Bull Racing Team Principal Christian Horner said that the team was devastated by the break-in, and specifically the manner in which it was carried out, in the official incident update statement on the team's website. He also said in the statement that the break-in caused "significant damage" and was particularly upsetting to their security team, despite the fact that the trophies themselves were not particularly valuable. Apparently many of them weren't even real.
Beyond the aggressive nature of this break-in, we are perplexed why anyone would take these trophies. The value to the team is of course extraordinarily high due to the sheer hard work and effort that went into winning each and every one. But their intrinsic value is low; they would be of little benefit to those outside of the team and, in addition to that, many of the trophies on display were replicas.
According to the police, there were two vehicles involved in the burglary. One appeared to be a silver 4x4. This was the vehicle which was reportedly used to drive through the front entrance. The police also identified a black or dark blue Mercedes E-class estate car, and believe both cars to have foreign number plates.
In addition to the physical loss of the trophies and the damage to the morale of the team, Red Bull's Horner said the fallout means that the team's fans are probably going to suffer with reduced access and tighter security at the factory going forward.
The actions of these men mean it's likely that we will have to make our site less accessible in the future, which will be unfair on the hundreds of fans that travel to visit our factory each year to see our trophies and our Formula One car.
G/O Media may get a commission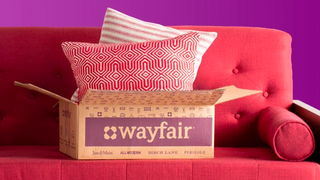 Big deals
Wayfair Surplus Sale
Thanks anonymous thieves of not-even-real trophies, way to ruin it for everybody.
Jerks.
Image via Red Bull Racing.