Kleber Atalla of São Paulo made a name for himself with the dangerous motorcycle escapades he posted to YouTube. Now the Brazilian is facing a charge of manslaughter following a car crash where police say he killed a pedestrian with his Fiat. 
Atalla's high-speed lane splitting hoonage is nothing short of insane, and his YouTube page has made him something of a Internet celebrity in Brazil. But it's not his riding that has him in trouble with the law this time, it's his driving.
According to Brazil's G1, Atalla was indicted this week following a Jan. 28 crash where his Fiat Strada hit a pedestrian who was walking in São Paolo's Avenida Duque de Caxias. Though there were no lights for pedestrians, the street has no signs prohibiting them from crossing either, implying that the 53-year-old man who later died had the right of way.
Atalla has expressed remorse over the crash, but he and his lawyer maintain his innocence, saying the crash happened because the pedestrian was careless. 
The thing is, Atalla's going to have a tough time when his case goes to court. With his history of crazy riding — the evidence of which is on the Internet for all to see — prosecutors will almost certainly argue that he's a reckless driver who puts other people in danger.
G/O Media may get a commission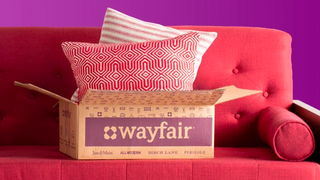 Big deals
Wayfair Surplus Sale
I wonder if he's regretting putting those videos up now. 
Hat tip to Joel!