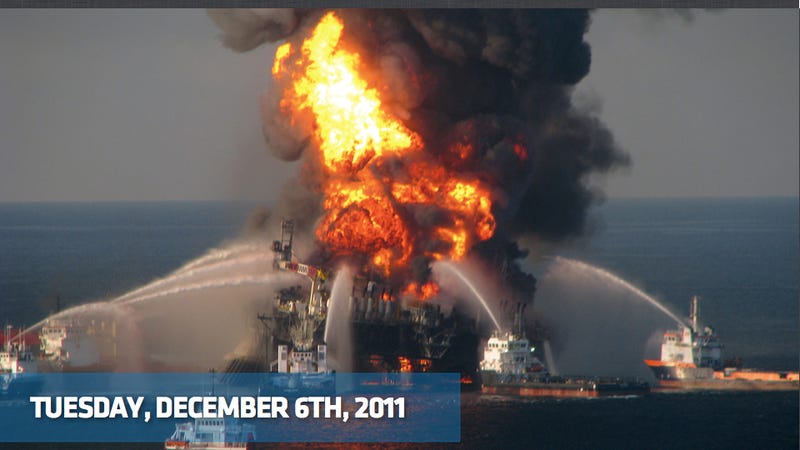 The Morning Shift
All your daily car news in one convenient place. Isn't your time more important?
This is the Morning Shift, our one-stop daily roundup of all the auto news that's actually important — all in one place at 9:00 AM. Or, you could spend all day waiting for other sites to parcel it out to you one story at a time. Isn't your time more important?
---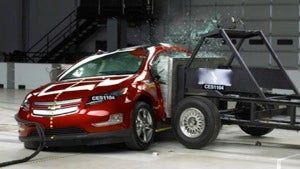 1st Gear: Only A "Couple Dozen" Volt Owners Seek GM Buy Back After Crash Tests
General Motors told the Detroit News on Monday that a "couple dozen" Chevy Volt owners have asked the Detroit automaker to buy back their extended-range electric vehicles after a federal safety investigation into post-crash-testing fires. GM spokesman Greg Martin said the company was talking to owners about their concerns and again reiterated that the company will not only loan out vehicles but also buy back the vehicles if customers aren't happy. He also emphasized the Volt is safe. "Our actions will be guided by our customers' satisfaction," Martin said. Which again is why we think they should all be loaned Corvettes. You know, for their own protection.
---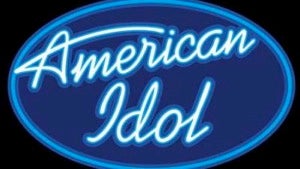 2nd Gear: Ford Searches For America's Next Top CEO
According to a report this morning in the Wall Street Journal, Ford has begun a search for candidates to replace current CEO Alan "Boeing! Boeing!" Mulally, who many expect to leave the company within the next two years. Candidates for the position include at least two former Ford executives as well as two internal candidates, those people said. The internal candidates are Americas President Mark Fields, 50, and Joe Hinrichs, 45, the chief of Asian operations. The external candidates include one who should be no surprise — John Krafcik, CEO of Hyundai's North American arm and one who should be a surprise — Phil Martens, CEO of Novelis Inc., an aluminum products company. But you'll of course see it all happen live — and get to vote for the winner by texting — on American Idol: Ford CEO Edition, starting next year on FOX!
---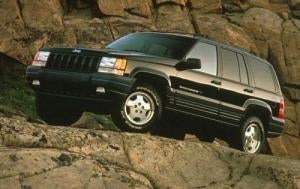 3rd Gear: NHTSA Inspects Jeep Grand Cherokee Involved In Fiery Death
The New York Times reports that the National Highway Traffic Safety Administration is investigating a recent crash of a 1997 Jeep Grand Cherokee in which a Florida man died as part of its effort to determine whether millions of Jeep Grand Cherokees from the 1993-2004 model years should be recalled because their gas tanks may be susceptible to rupturing in rear impacts. This of course might actually lead to fiery death. The accident occurred on Nov. 16 on Interstate 4 in Lake Mary, Fla., according to a report from the state's highway patrol. That report says a 1997 Grand Cherokee was struck from behind by a 2002 Mercury Mountaineer after the driver failed to notice traffic ahead had stopped. The Jeep caught fire after the impact, and a 24-year-old passenger was trapped in the vehicle and died.
---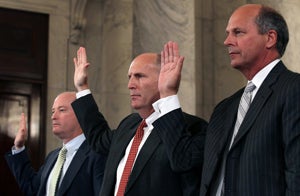 4th Gear: BP Says Halliburton 'Destroyed Evidence' After Gulf Of Mexico Oil Spill
CNN reports this morning that British energy giant BP is accusing Halliburton of intentionally destroying evidence to conceal its role in the 2010 Deepwater Horizon oil rig disaster in the Gulf of Mexico. In documents filed at a federal court in New Orleans, BP claims Halliburton destroyed evidence on cement slurry testing and refused to provide "inexplicably missing" computer modeling results. "Halliburton's refusal has been unwavering, despite repeated BP discovery requests and a specific order from this Court," CNN said, quoting from the documents. "BP has now learned the reason for Halliburton's intransigence — Halliburton destroyed the results of physical slurry testing, and it has, at best, lost the computer modeling outputs that showed no channeling. More egregious still, Halliburton intentionally destroyed the evidence related to its nonprivileged cement testing, in part because it wanted to eliminate any risk that this evidence would be used against it at trial." Also, you know, BP's spending a lot of money on commercials touting tourism to the Gulf region. Maybe they want Halliburton to pick up some of the tab too?
---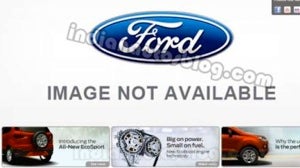 5th Gear: Ford Website Leaks Ecosport Images
Although photos of new Ford Fiesta-bodied crossover mules have been making the rounds as the big blue oval works to get prototypes of the next-gen EcoSport ready, IndianAutosBlog reader Mallik Kslikiri found fully naked images on Ford India's under-construction EcoSport page. Although Ford India has since taken them down, IndianAutosBlog and World Car Fans are still showing off the screenshots.
---
6th Gear: Mitsubishi To Offer Super Sedan Potential For Mirage
Mitsubishi plans to offer a sedan version of its just-unveiled Mirage, as it aims to lure new customers to the tri-diamond brand. Speaking to GoAuto at last week's Tokyo Motor Show, Mitsubishi design general manager Hiroaki Ohtsuka confirmed a Mirage sedan was in the pipeline to sell alongside the hatch in markets where they're actually selling cars (probably not here anytime soon), but that it was still some time away. They report that the Japanese designer cited the cigar-shaped Audi 100 of 1982, and the third-generation Audi 80 from 1986 to 1994, as influences that helped mould him as a stylist. Which is sort of a shame, as we would have rather seen someone designing Mitsubishis that took their design influences from old 80s Mitsubishis. Because even if you're not using the old Mirage as your design influence, all we have to say is — SUPER POTENTIAL STARION, FTW!
---
Reverse:
⏎ Ferrari Announces Limited Edition 599 GTB '60F1' [MotorAuthority]
⏎ Does Subaru BRZ carry stealth Toyota marketing message? [Automotive News]
⏎ F1: Ecclestone Gives Austin Another Week To Save GP. [Speed TV]
⏎ Ford to get tax breaks at Cleveland, Ohio, area plant. [Detroit News]
⏎ Nissan tweaks its New York cab-bound NV200s. [Automotive News]
---
Today in Automotive History:
On December 6, 1976, the professional stuntwoman Kitty O'Neil sets the land-speed record for female drivers at the Alvord Desert in southeastern Oregon. The record hovered around 400 mph; O'Neil's two-way average speed was 512.710 mph. (The rules that govern land-speed records require that a driver make two passes across a measured course, one out and one back; officials then average the two speeds.) Observers reported that O'Neil's car actually reached a top speed of more than 618 miles per hour on her first pass, but she ran out of fuel and had to coast to the end of the course. [History]
Show us your tips!
Got tips for our editors? Want to anonymously dish some dirt on a competitor? Know something about a secret car? Email us at tips@jalopnik.com.
Lost in our new layout?
Click here for the Opposite Lock or Tips forums. Want a more "blog-like" look? Click the button up top next to "Top Stories."
Get more Jalopnik!
Want even more Jalopnik? Want to know which of your friends read us? "Like" us on Facebook and follow us on Twitter.
---
You can keep up with Ray Wert, the author of this post, on Google+, Twitter or Facebook.