Oh, here's a fun one. You may remember Cadillac's CUE as the long-running poster child for how terrible in-car infotainment systems and interfaces are, to the point where the laggy and convoluted setup actually dinged Cadillac's cars in Consumer Reports. Now Cadillac president Johan de Nysschen is here with The Takes about in-car technology, and his target is... Apple CarPlay.
This comes to us from an interview with de Nysschen in Yahoo Finance, where the former Audi and Infiniti boss expresses his frustration with what Apple's putting into cars these days—including his own:

"There are a lot of things about this product I like, and other things that drive me absolutely nuts," de Nysschen told Yahoo Finance at this year's Detroit auto show. "It can bring a lot of functionality in the car, but I will also tell you it is extremely clunky."

De Nysschen singled out Apple (AAPL) maps as a particular frustration. "Apple map data is still at the early stage," he said. "It was not originally conceived for a vehicle traveling at 75 miles per hour. Like when it says turn left here—at the off ramp you have passed. That kind of stuff will need further work."

[...] When the voice command has been completed, the system is supposed to return to satellite radio. But there have been instances where the iPhone began playing music stored on the phone, essentially taking control of the screen. "I don't know if Apple is doing it deliberately or not," de Nysschen says. "But I'm calling them out."

How about that! One might think the brand that brought us CUE has no real right to complain about what Apple's doing—and indeed, it could be argued that Apple CarPlay and Android Auto exist in the first place because the systems from car companies are so laughably bad—but here we are.
CUE, as you may recall, debuted in 2012 on the XTS, SRX and ATS and was almost immediately and widely panned for being slow, laggy, unintuitive, prone to freezing and shutdowns, and just generally unreliable. And that was just the touch screen! Equally hated was the button-less haptic touch control panel on the dashboard, but let's stick to software here.
Over the years Cadillac made improvements to CUE in a variety of cars, and today it could most charitably be described as "not quite as infuriating as it used to be." Newer Cadillacs like the CT6 use a next-generation CUE system that's inarguably better, but the damage is done—Cadillac's PR people confirmed to Motor Authority that the CUE name is dead and that they'll go with something new on future cars.
G/O Media may get a commission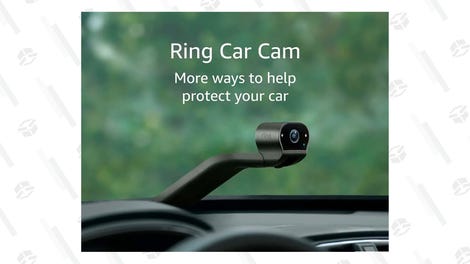 That's how bad CUE was! And de Nysschen's out to talk shit on Apple CarPlay? Nah, man. Cadillac, and probably GM as a whole, need to just sit that conversation out a bit. Granted, Apple CarPlay has its issues at times—I can't speak to the quality of Android Auto as I've never used it—but in my humble experience driving a lot of the cars, it's still preferable to most factory infotainment systems.
Can't wait to see what the next Cadillac infotainment system looks like, and how much better it's gonna be than what Apple can make!
[Via Carscoops]