Reports of the Ring Taxi's demise — formerly shuttling enthusiasts around the Nürburgring under control of blonde motoring goddess Sabine Schmitz — were half right. Schmitz and her M5 are gone, with inferior Sabine-less BMW M3 Nürburgring Taxis replacing it. Update!
There is no one single person more associated with Germany's famous Nürburgring than "Queen of the Ring" Sabine Schmitz. She's the local girl-cum-motorsports maven who was the first woman to win the 24 Hours Nürburgring race and has been the face and the feet behind BMW's famous 'Ring Taxi for years. Her laps are things you talk about over beers with friends. And now she's gone.
Watch as she famously passes motorbikes in a Ford Transit Van.
G/O Media may get a commission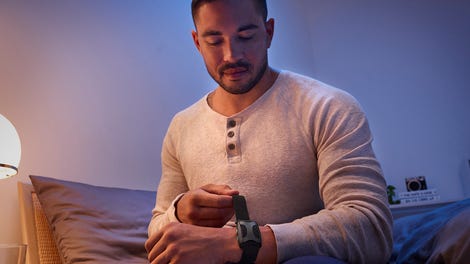 Most recently, you could hail one of her BMW M5 "Ring Taxis" and go for a ride with the racing celeb for approximately $90 a person (in a three-person trip). BMW provided the cars and the maintenance, which kept the price down and allowed them some awesome marketing. In fact, they just put out a video advertising how awesome she is a few weeks ago.
The loss for BMW was profit for OK Speed Marketing, who owns the "Ring Taxi" brand and operated the service. There's no word on the name, but for some reason BMW seems to have pulled the plug on the M5 hookup. Here's a few guesses from Bridge to Gantry:
• It probably doesn't make BMW any profit. OK Speed Marketing ran it as a business on behalf of BMW. They had to make money, but the retail price suggests that after they had made a profit, somebody else must have made a loss.
• The new 'ring management, for better or for worse, have a 'bottom-line' this year and any service needs to pay its own way in license fees.
• Automotive marketing budgets have been slashed across the board for a while
The initial shock of the Ring Taxi's departure has been replaced with some minor good news from BMW, who told M3Post the service would continue with an M3 and BMW Driving Experience instructors at an as-yet-undisclosed price. But is this the same thing?
We'll leave it to the Italians to describe the loss:
"Yes, other businesses are coming forward to give the public rides around the best track in the world, but without a driver as beloved as our Sabine Schmitz, the blonde pilotessa now the symbols of the ring."
We agree, it's like when they replaced Weekend Update with SNL Newsbreak. It was the same, but not actually the same at all.
Update: Schmitz has found employment as the driver of a Porsche 911 GT3 RS!
(Photos: Michael Frizon/RennTV, Zerin Dube)