Despite the enormous size and weight, the BMW X6 M is just as fast around the Nurburgring as the last BMW M3. But why did BMW's M division build the world's sportiest crossover?
Full Disclosure: BMW wanted us to drive the X6 M so badly they flew us out to Atlanta and put us up in a five-star hotel where the water wasn't working. Boy, do we get cranky when we can't shower. Very cranky.

G/O Media may get a commission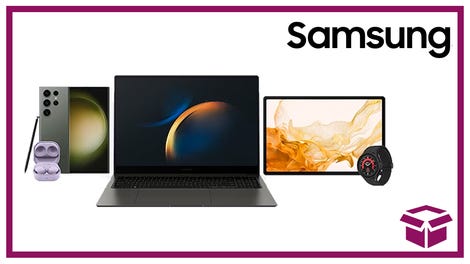 24 hour deals
Discover Samsung - Daily Deal

Let's start with the looks. On the outside, the X6 M visually distinguishes itself from the X6 with big maw-like "M" gills that open up air intake for the brakes and engine, dual exhaust tailpipes and the big 20" BMW M wheels. On the inside, there's a heads-up display, a rev counter with a variable speed warning range and the leather accouterments one expects from an M division car.

But this is a vehicle from the M division. Who gives a rat's ass what it looks like? Let's talk about what really matters here — size. With a weight of 4,993 lb, the BMW X6 is a beefy bitch. The X6 M? It's even heavier, weighing in at a staggering 5,324 lb. But that's OK, because thanks to the new M TwinPower Turbo V8 under the hood producing 555 HP and 501 lb-ft of torque by way of BMW's new Twin Scroll Twin Turbo technology, there's plenty of power to take this porker around the track, around the street and around wherever the hell you want to take it. Today I wanted to take it around Road Atlanta. The big V8 gave me seemingly endless power as I dipped into the accelerator on the long back straight. But it's the corners that are even more fun.
The X6 M has the same rear-weight bias and is fitted with the same Dynamic Performance Control system as the plain-Jane X6 that Wes enjoyed flicking around tight corners last April with its ass waving in the wind. That means the same exciting driving — only this time with more power.

Let's get back to my initial question of why BMW's M division built the X6 M by repeating what a German engineer said to the group of assembled journalists today when asked to describe the X6 M in one sentence. His response was "the X6 M is the ideal car to pick up your spirits in this day and age of a world in crisis." All I know is this $90,000-plus toy certainly brought a smile to my face and picked up my spirits. So in that, it's done its high-priced job.

It's not all peaches and cream here in Atlanta, but because of the embargo lifting at 6:00 PM EST (midnight in Germany), and us only driving it a couple hours ago, we've limited time to say much more than this. But fear not as we'll have more tomorrow.