Good morning! Welcome to The Morning Shift, your roundup of the auto news you crave, all in one place every weekday morning. Here are the important stories you need to know.

1st Gear: BMW Is Hedging Its Bets With Flexible EV Architectures On All Models By 2020

Starting in 2020, BMW is going to build every model on a flexible vehicle architecture that can accept electric, plug-in hybrid and internal combustion engine powertrains, Klaus Fröhlich, member of BMW's board of management, said this week in Frankfurt.
With government regulations influencing purchase price of electric cars, EV infrastructure in limbo, fluctuating fuel prices, ever-changing emissions regulations, inter-city driving restrictions, and battery technology and price rapidly evolving, the success of electric cars in the near term is still uncertain. For an automaker to place all of its bets on EVs is a dangerous move, but to not offer an extended EV range could also be similarly disastrous.
The industry's volatility has driven BMW to hedge its bets by basing all models starting in 2020 on scalable architectures that can be equipped with any propulsion method. This means that, pretty soon, consumers in various markets could theoretically be able to buy a fully electric, plug-in hybrid or internal combustion engine version of any BMW model.
G/O Media may get a commission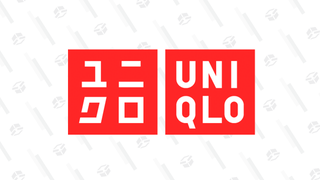 Year-round basics
Uniqlo Summer Sale
I spoke with head of the BMW i brand Robert Irlinger at the Frankfurt Motor Show, and he stressed that—with the "insecure" future of the EV and combustion engine—building all models on architectures that can accept a variety of different powertrain technologies just makes sense.
When I asked how BMW can build a gas-powered car on an electric car platform without, for example, having a giant void where the batteries would be, he made clear that a standard architecture across model variants really only means that things like the crash structure and suspension mounting points stay the same.
The body between the axles—i.e. the floor pans pans—can be optimized for EV, PHEV or ICE packaging needs. So, as an example, an EV version of a 3 series might replace the exhaust tunnel with a flat floor to store a battery pack.
So yes, even if BMW says electrification is part of its grand plans, the company's immediate plans are to keep a variety of powertrain options on the table.
2nd Gear: For Self-Driving Cars, BMW Is Holding Onto Its Steering Wheels
Another question I asked Irlinger and his colleague Alexander Schmuck, manager of the Product & Technology Communications team, is how a brand that markets its vehicles as the "Ultimate Driving Machines" sees itself in a future where cars drive themselves. How does BMW's "sporty dynamism" (and other weird PR buzzwords) sell cars when people won't even be driving?
Irlanger told me that even drivers who appreciate the handling of a BMW are still interested in driver's assist features, especially during boring driving conditions like traffic jams.
But obviously, they still want the option to drive, telling me: "[BMW doesn't] have any plans of removing steering wheels or pedals from the cars at this time."
As for how that position will change in the distant future, BMW wouldn't tell me. But at least for the mid-term, BMW has no interest in ditching the wheel as it explores autonomy, which isn't surprising, because the brand would likely face an identity crisis otherwise.
3rd Gear: Samsung Is Throwing Down Cash For Autonomous Cars
We've known Samsung has been dabbling in autonomous cars for a while now, but today the company announced how serious it is with its $300 million "Samsung Automotive Innovation Fund, whose goal is to support "connected car and autonomous technologies."
Those technologies, the world's largest smartphone maker writes in its press release, include "smart sensors, machine vision, artificial intelligence, high-performance computing, connectivity solutions, automotive-grade safety solutions, security, and privacy."
The first investment from that fund—which will total nearly $90 million according to Tech Crunch—will go into the Australian company TTTECH (a company that Audi, too, has made investments into), which is known for integrating software for advanced driver assistance systems, as well its work in "functional safety, deterministic networking, real-time systems."
On top of that, Harman (now owned by Samsung), has created the "Autonomous/ADAS Strategic Business Unit," which will work with Samsung's team to "develop key technologies for safer, smarter, connected vehicles."
It's worth mentioning that Samsung stresses that it is not going to enter the car manufacturing business. Instead, it will focus on "working with automakers and mobility enablers to develop the next generation of automotive innovation."
Makes sense I guess, as it seems everyone in the tech sphere is throwing money into autonomous cars.
4th Gear: It Turns Out, That Driver Dressed Up As A Car Seat Was With Ford
In early August, quite a few people were weirded out by what—at first glance—appeared to be a car with no driver, but what on second glance, was actually a car with a driver dressed as a seat.
We eventually found out that the stunt was part of a research effort by the Virginia Tech Transportation Institute to look into "the potential need for additional exterior signals on automated vehicles" to better communicate with pedestrians, cyclists and human drivers.
Now Automotive News has learned a bit more about that research, including the fact that it was ultimately funded by Ford, and that the whole point was to come up with a standard light signal to communicate autonomous cars' next moves to people outside the vehicle. After speaking with Ford's human factors technical specialist John Shutko, the news site wrote:
The white light display, located at the top of the windshield, is designed to communicate intent to yield way or accelerate from a stop, which today is done through hand gestures, head nods and eye contact. The display's color and location were chosen to comply with federal motor vehicle safety standards and not create confusion with other light signals on the vehicle, Shutko said.
The story goes on, describing what the different signals mean:
The cue for yielding to a full stop is two white lights that move side to side. A rapidly blinking white light indicates the vehicle is beginning to accelerate from a stop and a solid white light means the vehicle is driving under computer control.
Ford says it wants to share results of its research with other automakers to eventually agree upon a common standard. So who knows, maybe the light signals at the top of that Ford Transit's windshield—which you can see in action in this video—might become commonplace on streets around the world.
5th Gear: Trucks May Be The First To Get Self-Driving Tech
Google's self-driving vehicle division, Waymo, has been working on autonomobiles for years now, teaming up with Fiat-Chrysler for vehicles, hooking up with ride-hailing giant Lyft for co-development, and even setting up a "virtual world" to test the tech.
But even if it's photos of the Chrysler Pacificas and Google "Bubble Cars" that make it to the front of all the newspapers, Waymo's self-driving tech may find its first application in commercial trucks, and not passenger cars. Bloomberg quotes the CEO of Alphabet's Waymo division, John Krafcik, as saying:
Ride-sharing makes a lot of sense for the world...For goods transportation, which could travel primarily on highways, there's a good and compelling use-case there, too. Either of those two might be the first ones you see.
If you think about it, the type of driving that trucks do—fairly predictable, highway driving (usually in the slow lane)—does seem to lend itself to automation perhaps more so than the less predictable city-driving of passenger cars.
Still, there are a number of hurtles in the way. For example, The Detroit Free Press writes about a hearing today by the Commerce, Science and Transportation Committee dealing with how self-driving tech will make its way to commercial vehicles. At that hearing, general secretary treasurer of the International Brotherhood of Teamsters, Ken Hall, voiced his concerns about cyber security and job losses, saying:
Unchecked, this new technology could open our citizens up to having their privacy breached and personal data sold... And millions of Americans could have their paychecks decreased because half of their job has now been automated away.
Update (09/21/2017): The quotation above was originally attributed to Chris Spear, but it was Ken Hall who actually said it. I regret the error.
And while Chris Spear, CEO of the American Trucking Associations, ultimately went on to say the trucking industry was "interested in automated vehicle technologies and the safety and efficiency promise they hold," you can bet there will be resistance from teamsters to move forward, especially to full autonomy.
So I don't think even Waymo knows where this autonomobility thing is headed right now.
Reverse: Oil-Rich Countries Join Forces As "OPEC"

The Organization of the Petroleum Exporting Countries (OPEC) is a permanent, intergovernmental Organization, created at the Baghdad Conference on September 10–14, 1960, by Iran, Iraq, Kuwait, Saudi Arabia and Venezuela....OPEC's objective is to co-ordinate and unify petroleum policies among Member Countries, in order to secure fair and stable prices for petroleum producers; an efficient, economic and regular supply of petroleum to consuming nations; and a fair return on capital to those investing in the industry.
Neutral: How Can BMW Avoid An Identity Crisis In The Autonomous Car Age?
BMW sells cars, at least in part, because they're fun to drive. But what happens when people stop driving cars? Though BMW says it wants to keep steering wheels and pedals in its vehicles, do you think that position will change (or will have to change?).
And if so, how does the brand reconcile its current image with the future of autonomobility? Will people care about self-driving cars that offer better handling?