This is the Morning Shift, our one-stop daily roundup of all the auto news that's actually important — all in one place at 9:00 AM. Or, you could spend all day waiting for other sites to parcel it out to you one story at a time. Isn't your time more important?
---
1st Gear: Toyota, BMW Join Forces On A Sports Car, Lots More
This morning, Toyota and BMW announced they're expanding their previously minor partnership to delve into more things — including a sports car. Take a minute to that sink in before you consider this: at events in Germany and Japan, the two companies dropped all kinds of hints that if these projects go well, there could be more to come. There are four pieces to the puzzle, BMW says, including: joint development of a fuel cell system, joint development of a "future sports vehicle," collaboration on power train electrification, and development of lightweight technologies.
"I get so excited thinking about the cars that will result from this relationship. I think I can say I am the one who is most looking forward to a sports car that is environment friendly and truly excites car fans around the world," said Toyota.
G/O Media may get a commission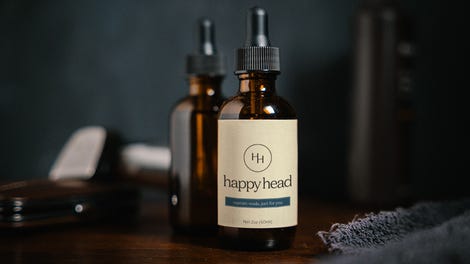 Why these two and why now? BMW was left steaming when the PSA Group decided to team up with General Motors and Opel, and ended talks on a fuel cell partnership with GM. Toyota, meanwhile, is in a hurry to expand its technological expertise as other carmakers rev up their own environmental efforts. Toyota Europe chief Didier LeRoy disclosed at the news conference that the talks on the expanded collaboration began in earnest in April. That's warp speed for Toyota and probably for BMW, too.
Throughout this morning's press conference, there was a tone of "we really like each other" — the kind of talk about chemistry and kindred spirits between engineers that you hear at engagement parties. Whether the cultures of Munich and Toyota City can really mesh is up for question, but if we squint, we can see it. We know Akio Toyoda likes to drive fast cars. BMW is no longer just a premium niche player, and size matters, once you have it, which Toyota does. Plus, they're two companies whose controlling families are still very much involved. Stay tuned for more from this puppy.
---
2nd Gear: The Ice Is Cracking Under Ford Overseas
The New York Times reports that Ford expects to triple its losses on its international operations, due to the deteriorating situation in Europe. Bob Shanks, Ford's chief financial officer, told the paper it would consider closing an assembly plant in Europe if demand continues falling. Ford lost $190 million overseas during the first quarter, most of it because of losses in Europe. In a filing with the Securities and Exchange Commission that was reported by Bloomberg, Ford said it will make money in the second quarter, and expects "strong results' in North America. But its combined losses overseas could reach $570 million. Ford also said it expects its 2012 pre-tax earnings to be "about equal" to the $8.6 billion it earned in 2011.
Assuming things don't deteriorate in North America as well as Europe, a 2012 performance that's "about equal" to 2011 would mean that Ford's climb is about over, and it would show just how hard it is for carmakers to compete both here at home and overseas. That doesn't mean you have to ring alarm bells. But in all the years I've covered Ford, they've shown a tendency to hustle like crazy when they're in trouble and relax once they feel they're back on their feet. That's only human nature, but in a car market like this one, you have to run scared.
---
3rd Gear: Europe Has Way Too Many Plants
And speaking of scary things, I took a look for Forbes at the Europe section of that new Alix Partners study. Wow, is the European auto industry screwed up — at least when it comes to factory capacity. Alix Partners estimates that carmakers in Europe have about 26 million units of excess capacity. That's equal to the output of about 40 factories. And, European carmakers are still building new plants, in places like eastern Europe and Russia (which gets folded into many companies' European operations). How did things get so bad? Well, American automakers took advantage of the recession to shut 18 factories. Europeans only closed three - and that includes Saab. Alix Partners is scared that if the European economy really falls apart, because of Spain or Greece or some unforeseen problem, the car industry will really get battered. And, since GM, Ford and Chrysler all have operations or ties there, it will ricochet back here.
---
4th Gear: Jaguar XJ Pulls The Euro Plug On Its V8
Jaguar says it's no longer going to offer a V8 engine in Europe on the XJ. Instead, it's swapping in a brand new, supercharged, 3.0-liter V6. The new engine promises better fuel economy, and Jag is also replacing the XJ's six-speed transmission with a new eight-speed gearbox. It says the combination will result in a faster car than the previous V6/six-speed. The change is only for Europe, at least for now. "Rest assured, the V8 will still be offered in the U.S.," Jaguar told us in an email. "The 3-liter SC V6 will be an additional engine option."
---
5th Gear: Auto Dealers Grumble Over Health Care Ruling
Automotive News (sub. required) reports that the nation's car dealers are none to happy with the Supreme Court decision upholding President Obama's health care law. The plan requires business with 50 or more people to offer basic health insurance, or face penalties of as much as $2,000 per employee beginning in 2014. The National Automobile Dealers Association, which fought the legislation, says it will have a negative impact on its members. "The resources that dealers must put toward meeting these new health care mandates prevent them from growing their businesses and, in many cases, hinder their ability to offer quality health care plans to their employees," NADA Chairman Bill Underriner said in a statement. The average car dealership employs 53 people and earned pre-tax income of $785,000 last year, NADA says.
---
6th Gear: The Flying Car Completes Its First Tests
The Wall Street Journal (sub. required) says the Transition has completed its first six flight tests. These are crucial steps that the flying car has to pass before it can be certified by the FAA. Terrafugia, which developed the Transition, says the tests took place at Plattsburgh International Airport in upstate New York. The flying car also has to go through driving tests, too. Terrafugia is taking deposits from customers and hopes to start delivering car/planes in a year or two. At the moment, it estimates the Transition will sell for about $279,000. Of course, the final price and delivery dates are up in the air. (Rim shot!)
---
Reverse:
Nissan Adding Jobs In Canton, Miss. [Detroit News]
Honda Sets May Production Records [Marketwatch]
Rolls-Royce Names New Design Chief [The New York Times]
There's A New Open-Air Cable Car That Will Freak You Out [National Post]
GM CEO Is Bullish On CNG [Chicago Tribune]
Killing Time On A Long Commute [Globe and Mail]
---
Neutral
In keeping with our new discussion system, here's a place for you to own the floor. We'll be asking each day what you think about an issue that comes up in TMS.
Today, we want to know what you'd do to fix Europe. Should GM blow up Opel? Should Ford give up on Cologne? What's Fiat supposed to do? Give us your best prescription. And remember, there's no right or wrong answer. It's Neutral.
Show us your tips!
Got tips for our editors? Want to anonymously dish some dirt on a competitor? Know something about a secret car? Email us at tips@jalopnik.com.
Lost in our new layout?
Click here for the Opposite Lock or Tips forums. Want a more "blog-like" look? Click the button up top next to "Top Stories."
Get more Jalopnik!
Want even more Jalopnik? Want to know which of your friends read us? "Like" us on Facebook and follow us on Twitter.