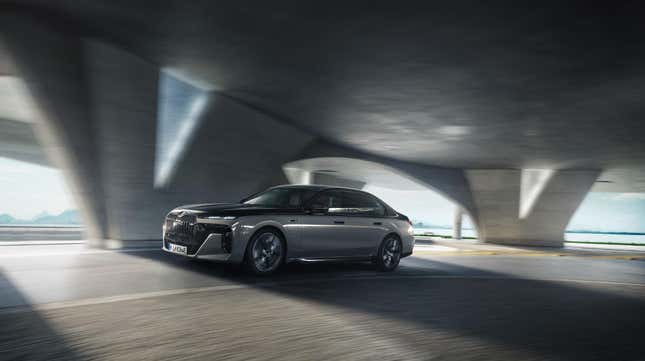 BMW has announced a voluntary recall of more than 14,000 i4, i7, and iX vehicles built between October 14th, 2021 and October 28th, 2022. The recall states that "[d]ue to a software issue, monitoring of the high-voltage battery charging process may be affected. This could lead to an interruption during high-voltage battery charging, a temporary loss of power while driving, or stalling."
The good news for owners of the affected vehicles is that a fix is already available and is as simple as an update to the ECU software. BMW has not issued a stop-driving notice and says it should still be safe to charge and drive your vehicle. Owners of potentially affected vehicles will receive a letter letting them know about the recall but do not need to wait to be contacted before scheduling an appointment with their local BMW dealer to receive the software update. The fix is free and should only take about an hour.
If you have an i4, i7, or iX and want to check to see if your car is part of this recall without waiting for the letter to arrive, you can enter your car's VIN on BMW's recall site here.
This also isn't the first time BMW has recalled the i4 and iX. Back in September, BMW issued a small recall for both vehicles over concerns that a total of 83 vehicles may have a damaged battery that could short-circuit and cause a fire. The batteries needed to be replaced. And in August of last year, BMW issued a recall for just under 7,000 i4s and iXs because their driver displays weren't showing safety information such as warning lights or warning messages. Unlike the battery issue, though, that problem could be fixed by simply updating the head unit's software.