A guy driving a 2003 BMW X5 rode nearly 50 miles on Monday at speeds over 100 mph after he claimed his gas pedal got stuck, at which point he told police, who went to quite some lengths to stop him.
Before you even ask, the answer is no. Not a lot of this story makes sense. We've got questions.
The BMW got through two sets of spike sticks, before being felled by a third one laid out by an officer. The episode took place on Interstate 95 in Indian River County, Florida, just north of West Palm Beach. The driver was identified as 28-year-old Joseph Cooper, who was not injured.
From WPTV:
Cooper called 911 near mile marker 101. By the time he got to the area of mile marker 138, Florida Highway Patrol troopers threw stop sticks twice, but only punctured two of his wheels.
"They took out at least two tires that I'm aware of but the vehicle continued to travel north," said Fellsmere Police Chief Keith Touchberry.

That's when FHP told Fellsmere police to try for a third time.

"So, it was a matter of sitting up at the interstate and just waiting for the vehicle to get up here," Touchberry explained.
G/O Media may get a commission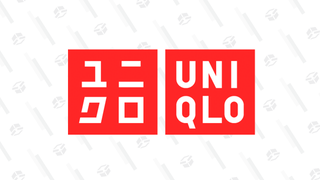 Year-round basics
Uniqlo Summer Sale
The full details of the incident are unclear, though police did first urge Cooper to put the BMW in neutral, which is the proper course of action when your throttle is stuck.
Cooper told dispatchers that he could not put the BMW into neutral, for reasons that are also not quite clear.
From CBS 12:
Dispatchers told him to put the car in neutral, try the emergency brake and even try adjusting cruise control.

"I'm trying ma'am," said Cooper. He continued, "I'm about to hit somebody!"

[...]

Cooper didn't want to talk with CBS12. He said he was shaken up by the whole incident.
Cooper doesn't seem like the coolest beer in the fridge, but we all have bad days. In the meantime, BMW also commented on the story, telling CBS12 that the gas pedal getting stuck sounded "implausible."
You can listen to audio of Cooper's 911 call here. Twice, a dispatcher asks him if he can put the BMW into neutral and he says both times, simply and plainly, "No."
Nor was it clear why Cooper's brakes did not work, either, as brakes are usually more than powerful enough to stop—or at the very least slow—a car under wide open throttle.
Update, 4:04 p.m.: Cooper's first name, which was first reported as Joshua, has been corrected. In addition, a BMW spokesperson sent this official response:
Based on the reports we have seen, the scenario described is implausible to BMW and we would be happy to work with the Florida State Police to investigate the cause of this incident.

BMW drivers have long been able to rely on integrated safety systems that help ensure safe operation of every BMW vehicle. All BMW vehicles, including the 2003 X5 described in this incident, employ an electronic accelerator pedal which uses software logic to override the accelerator whenever the brake pedal is pressed while driving. This fail-safe software means that if the vehicle detects that both pedals are depressed, the on-board electronics will reduce engine power so that the driver may stop safely.

Furthermore, the accelerator pedal in BMW vehicles is hinged at the bottom, and mounts to the floor. Therefore an object or floor mat cannot slide under the accelerator pedal and jam it. Original BMW floor mats are custom-fitted for each vehicle, and are installed with anchors to keep them properly located in the front footwells of each vehicle.
The vehicle could also have been stopped by two additional means: By placing the transmission in neutral and coasting to a stop and/or by shutting off the ignition without removing the key. This is accomplished by turning the key counterclockwise. The engine would have shut off and the driver could have safely coasted the vehicle to a stop.