Good morning! Welcome to The Morning Shift, your roundup of the auto news you crave, all in one place every weekday morning. Here are the important auto-related stories to read in our final hours together.

1st Gear: BMW North America's New CEO Has A Huge Job Ahead Of Him
Bernhard Kuhnt took over BMW of North America's CEO spot from Ludwig Willisch earlier this year. And now that the new guy is at the helm, he's got a hell of a job ahead of him.
BMW sales in the U.S. dropped nearly 10 percent from 2015 to 2016, and 2017 sales are looking down as well, Automotive News reports. On top of that, dealers are unhappy, clamoring for "fresher products, a better car-truck mix, competitive lease rates," a less confusing mix of model variants – which can happen when you've got cars like the 3 Series, the X3, the 3 Series GT, the 4 Series, the 4 Series Coupe, and on into an infinite alphanumerical wasteland of which there is naught but a vast emptiness of the soul – and just a stronger brand perception in general, though we're not entirely sure what "brand perception" even is.
One of the biggest issues the company faces in America right now is that even though many customers are interested in BMWs—with Automotive News quoting a Kelley Blue Book study stating that "29 percent of respondents say they will consider buying a BMW"—not very many are buying, with more people shopping for Lexus, Mercedes and Audi than Bavaria's purveyor of the "Ultimate Driving Machine."
G/O Media may get a commission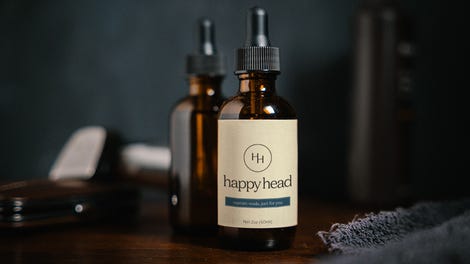 Much like you always consider downing 79 raw oysters for lunch, but usually just end up with a sandwich. Because that's just obscene.
BMW used to hold the top position in luxury car sales in the U.S., but last year, the carmaker fell to third, and even then, according to Automotive News the actual sales numbers remain suspect because of rumors that BMW "punched" sales by asking dealers to self-register cars as loaners.
This whole "punching problem" compounded with a complex and confusing product line (with strange four-door "coupe" and monstrous, hideous "Gran Turismo" variants) is making many dealers uneasy. The good news is that recently, "punching" is becoming less prevalent, and dealers are a bit more optimistic about a new CEO with dealership experience (Kuhnt ran Mercedes dealerships for six years). Automotive News describes the optimism, saying:
Dealers who have spent time with Kuhnt since he took his U.S. role give him high marks: "open-minded," "down-to-earth," "knows how to politic and get things done" are typical descriptors. They especially like that he has been in their shoes on the retail side.


"He's run a dealership — that is very valuable from our perspective," said Mark Smith, co-owner of Principle Auto, which owns two BMW stores in Texas.

Between the optimism for the new chief and new crossovers cash-cows like the X1, X3 and X7 on the horizon, there's hope that things will turn around for the Bavarian brand. But the new guy has a steep road ahead of him.
2nd Gear: Takata Finally Files For Bankruptcy
The writing was on the wall for Takata, the struggling Japanese safety company that issued the largest recall in automotive history after manufacturing over 100 million faulty and dangerous airbags. The financial costs of that recall have forced the company to file for bankruptcy, and to sell most of its assets to Michigan-based Key Safety Systems for $1.59 billion, The Detroit Free Press reports.
According to the Detroit Free Press, the new owner, Key Safety Systems, will buy most of Takata's assets and keep nearly all of its employees, hoping to gain from the Japanese company's expertise in areas other than airbags: seat belts, child restraint systems and steering wheels.
The airbag recall covered 40 million automobiles. The bags used an Ammonium Nitrate propellant, which had a tendency to degrade when exposed to humidity. That compromised propellant made airbag inflations more violent than they needed to be, sending shards of metal into passengers during crashes, causing injuries and even deaths.
Takata airbag recalls will continue to rolled out until 2019. This includes some of Takata's early recall efforts, which replaced faulty airbags with other faulty airbags, Bloomberg says. The news site says that bankruptcy should not interrupt these recall progress unless "the proceeds from a sale of Takata's desirable assets fail to cover its recall costs down the road," in which case automakers may have to pay to keep Takata's plants going.
So, the recall will continue as planned, and Takata's safety system business will live on, but under new ownership. That's the cost of bearing responsibility for such an enormous international safety recall.
3rd Gear: London May Charge Its Motorists By The Mile
Right now, motorists in London have to pay a £11.50 daily congestion charge to drive in the city between 7 a.m. and 6 p.m. Mayor, Sadiq Khan plans to change up that rule by charging not per day, but per mile.
The new strategy, Metro reports, would crack down on drivers who have been avoiding the congestion charge by driving through the city outside of the 7 a.m. to 6 p.m. hours. Khan's mileage-based plan would ultimately morph into something more complex, that "reflects distance, time, emissions, road danger and other factors in an integrated way."
The goal is to ultimately get up to 80 percent more folks using public transportation, and to reduce automobile treks through the city by three million daily. Ultimately, the transport plan hopes to reduce traffic, increase air quality, provide a more useable and reliable transportation system, and create jobs.
Khan said his new plan is about making public transportation the cheapest option:
We have to make not using your car the most affordable, safest and most convenient option for Londoners going about their daily lives. This is not only essential for dealing with congestion as London grows, but crucial for reducing our toxic air pollution and improving the health of all Londoners.

The plan still has a long way before actually becoming law, but the crackdown on London congestion continues.

4th Gear: American Automakers Finally Dominate 'American-Made' List
For the past decade or so, Cars.com has been releasing an annual list of most "American-made" cars. And for many years, Japanese automakers have dominated the top spots. This year, with the website's new criteria, the Big Three are finally in the lead. Here are the top five most American-made cars in 2017 as devised by Cars.com after they examined over 120 light duty passenger vehicles.
1. Jeep Wrangler
2. Jeep Cherokee
3. Ford Taurus
4. Honda Ridgeline
5. Acura RDX
To develop this list, Cars.com considered inputs like domestic parts content (from the American Automobile Labeling Act), vehicle assembly location, engine and transmission country of origin, and U.S. labor employment "adjusted by sales to reflect how many employees each sale supports."
The most American-made cars of 2016 were not home grown names. The Toyota Camry led the charge last year, followed by the Honda Accord and Toyota Sienna. You had to jump down to number six to find an American nameplate. This year's list looks so different from last year's because the methodology has changed, with analysts putting less emphasis on overall sales. The experts told Cars.com the switch up was needed to "bolster the factors that address what makes each car American." The site goes on, saying,
This year, the index de-emphasizes overall sales — a factor that reflects the economic impact of a given model line — to focus on the domestic impact of a single buyer purchasing one model versus another.
Cars.com admits that, even with the new criteria, there's "still no easy way to determine" how American a car is, but if you want at least some idea, check out the site's full list. 
5th Gear: Ford Quality Goes Up
Each year, JD power publishes an "Initial Quality" report looking at complaints filed by new car owners in the first 90 days of ownership. This year, Ford scored its highest marks ever—fourth place overall.
Automotive News says Ford's shift happened in early 2013 (at the time, the automaker was ranked 27th), when then-new president of global operations, Joe Hinrichs, instituted a series of weekly quality meetings, learning about things like interior complaints from owners of the new Fusion and Escape.
The meetings prompted a number of significant changes; for example, instead of simply a light mid-cycle interior refresh for the two aforementioned vehicles, the Blue Oval made major changes.
In addition to the Monday 4 p.m. weekly quality meetings, Hinrichs set up an annual quality summit among executives, pushed up its deadlines for final designs so as not to put too much stress on suppliers, and began closely observing vehicles during each stage of their build processes.
Read the entire Automotive News article to see what Ford did to improve its J.D. Power scores by 23 places in just four years.
Reverse: America Goes Crazy Building Highways
On June 26, 1956, the Senate and House both approved a conference report on the Federal-Aid Highway Act (also known as the National Interstate and Defense Highways Act). Three days later, President Dwight D. Eisenhower signed it into law. The authorization to build 41,000 miles of interstate highways marked the largest American public works program to that time. Ike usually gets the credit for building the interstate highway system, which has been named in his honor, but that version of the story omits the critical role played by Congress.

Neutral: Is BMW, In Fact, Good?
BMW's – good?