BMW, the company that once bragged in ads like this one that they do not make front-wheel drive cars for a good reason, has decided the rabbit with giant front feet may not be so bad after all and has greenlit a front-wheel drive 1-Series. Repent, for the end is nigh!
Automotive News reports that BMW is officially set to make an entry level front-drive 1-Series sedan that will slot in below the 3-Series, not at all unlike what Mercedes-Benz has done with the CLA 250. The sedan has the working title of NES, or Nintendo Entertainment System New Entry-level Sedan, and it will join a range of new front-drive vehicles. From their story:
"The NES is integral to our growth plans," a BMW insider source revealed. "It will be an important pillar in the future 1-series lineup, particularly in the U.S. and China, where sales of small premium-brand four-door sedans are on the rise."

BMW wants a 1-series sedan to counter Audi's A3 sedan and the Mercedes CLA, both of which are based around similar front-wheel-drive underpinnings, German press reports have said in recent months. Like the competition, the new BMW model has been developed to support standard front-wheel drive and optional four-wheel drive.
Yup. It's their CLA, all right. This new front-drive 1-Series will likely debut in 2017 and use the company's new UKL architecture, which underpins the new Mini Cooper set to debut in November at the Los Angeles Auto Show. Engines for this new 1-Series will include three- and four-cylinder motors with possible hybrid variants. (The upcoming 2-Series, the replacement for the 1-Series coupe we all love, will remain rear-wheel drive.)
G/O Media may get a commission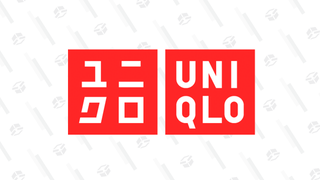 Year-round basics
Uniqlo Summer Sale
Honestly, this move shouldn't come as a surprise to anyone. BMW has been saying they would make front-drive cars that will share the Mini platform since early 2010. Remember the Concept Active Tourer, rumored to be called the 1-Series GT? That was also a front-driver. This plan has been inevitable for some time.
It's hard to fault BMW's business logic here. A front-drive entry-level car will appeal to buyers who want that Bimmer badge and image but could not care less about performance. It, and its inevitable crossover variant, will probably sell like hot cakes. And to be fair, the Mercedes CLA has received largely positive reviews so far; it's possible BMW could make a front-drive car that enthusiasts will want.
But I also worry that this is one more step in watering down the brand's performance heritage. The M cars over the last few years have been fast, yes, but they have also been heavy and not as hard-edged as their predecessors. One has to worry if going so heavily mainstream could mean BMW will lose itself in the crowd.
Hat tip to Bimmerpost!