This 1985 BMW Euro 528i has a fourth generation Camaro LS1 V8 underneath the hood. Sure to inflame BMW purists, this old bimmer is a work of pure mad car scientist genius and is truly one of a kind.
Weird engine swaps are awesome. There is just something awesome about seeing engines where they clearly don't belong, that is a little hard to explain. This is especially true when you are taking obscure Euro spec old BMWS and combining it with a powerful and modern Chevy LS1 and its 6 speed transmission such as the BMW 528i you see here. Beginning life with a smaller 2.8 liter euro spec version of the BMW M30 and an automatic transmission, there was no indication at birth of the beast it would someday become.

Equipped with an updated suspension and a set of brakes and style 32 wheels from newer BMWs this car would be ready to do almost anything you want. That is of course, unless its practical. In the 6600 miles the car has traveled since the swap was completed you have to assume most of the post engine swap bugs have been completed.
The seller claims in the ad that over $35,000 was spent on the conversion and the end product is lighter than a Corvette. While the weight claim is a little suspect, the amount of money spent isn't surprising. In my eyes all this car needs are a set of euro headlights up front and a custom 557i badge for the back to be perfect, and neither of those cost much.
This BMW has been on Ebay a few times in the last year or so. The car not selling likely has something to do with the fact the seller is looking for a final price somewhere in the low $30,000 range. Each time the bidding has ended in the high $9,000-low $10,000 range, although this time around it has already passed that mark.
G/O Media may get a commission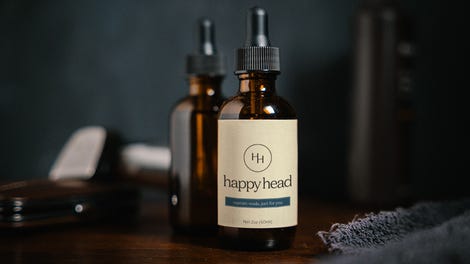 Regardless of the price, the result of mixing modern Chevy muscle with vintage BMW sedan is probably one of the most lust worthy things I have personally seen on Ebay in a long time. Weekend readers over the past month or so may have picked up on the fact that my desire for an old euro bumper 80s 5 series BMW is surpassed only by my life-long love affair with American V8s. Clearly this car is the perfect mix of both worlds, combined to make the ultimate 80s German sedan. Unfortunately, at present my offer of a kidney and an old Toyota 4runner has not been accepted.
[ebay]